TCS MEET JOVI!!! Our new little bundle of joy and addition to the family.
Cody and Jovi's first meeting went better than expected! After the intial hisses and growls from Cody, she layed down and just watched the new little one with utter curiousity. She acts like she hates him of course...but I think she secretly likes him.
I've been finding her chasing him and acting like she wants to play but when she's had enough, she lets him know! WHACK! Now LOOK at their size difference...granted, she is a big 20 lb girl...he looks so tiny! I'm just sooooo happy that we adopted him...here's a few new pics of our playtime!
The First Hiss...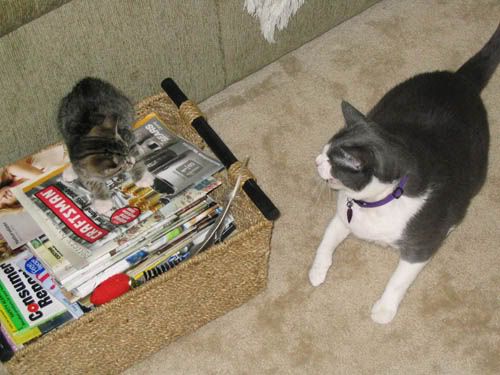 Jovi found Cody's toys in the secret hiding spot...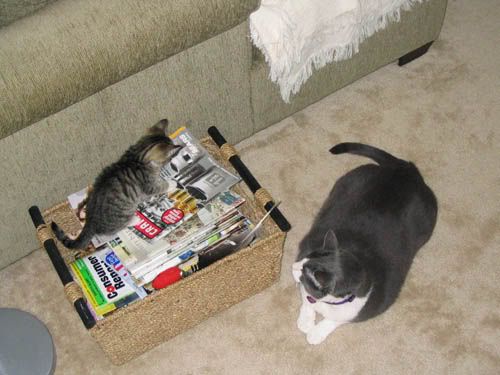 The stare down...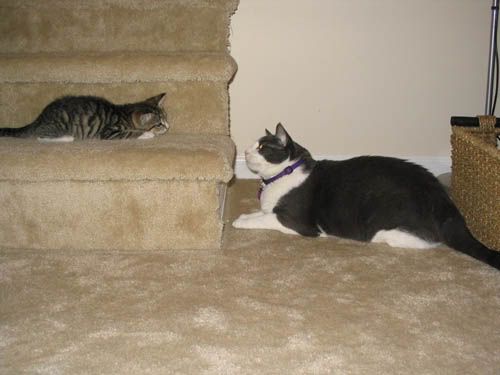 gonna getcha Cody!