If you've read my thead in the lounge,
Bailey's story
, here is the kitten I was telling you about. We've named him Baily. My guess he isn't any older than 4-5 weeks. He looks bigger in the pics, but he really is a shrimp. We THINK he's a boy. He has eye discharge and I think an URI, but the vet will hopefully confirm all of this tomorrow. I will make an appt first thing in the AM for him.
He is the cutest little thing....and BOY, was he hungry. Filthy too. We had to give him a bath. Jerry said he was just running down this desserted road, all by hisself. I just don't understand people.......anyway, for now, here are a few pics!
Poppa Jerry found him some turkey scraps before he brought him home.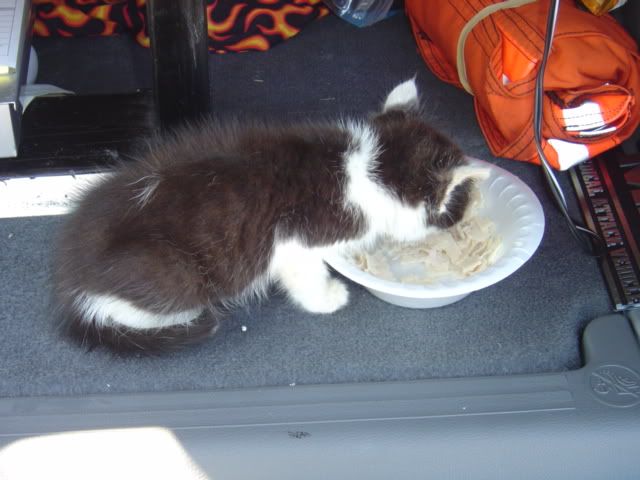 Me and Mommy!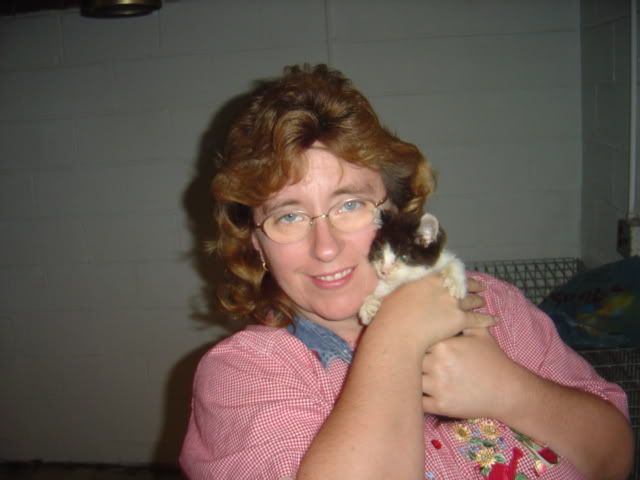 Bath time.....he was SOOO good.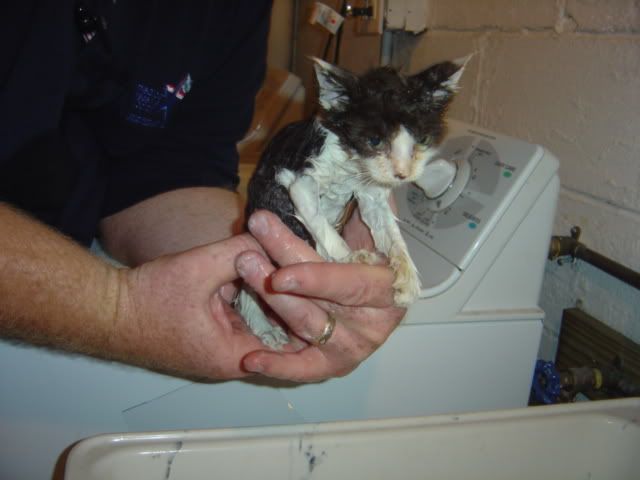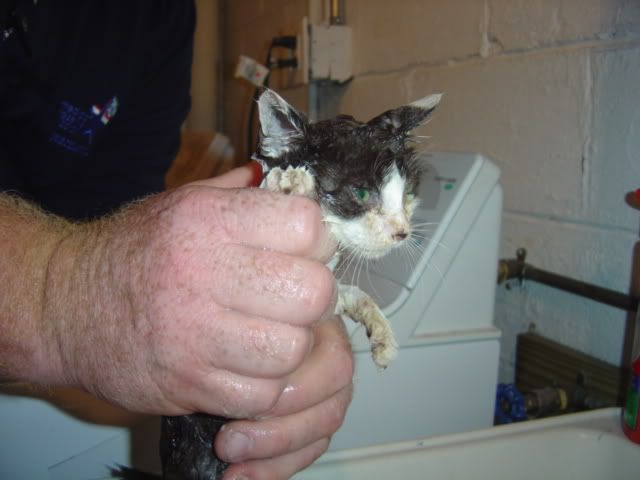 That's it for now........