We've been moving into a new apartment these past couple of weeks (yes, it's been taking us forever to get all our stuff in), and we're finally starting to get settled. I'm so proud of my babies. They adjusted very quickly to their new home, and are loving all the extra room they have to run around in (our last place was very, very small). The especially love running up and down the stairs in our new 2 bedroom townhouse.
Cleo enjoying the bean-bag chair, while Alex explores his new kitchen.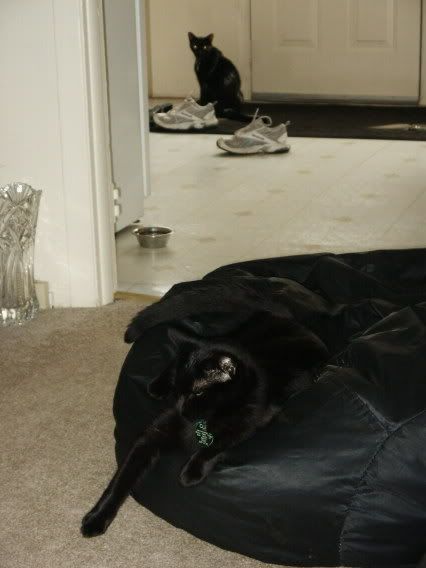 Our kitties helped us unpack.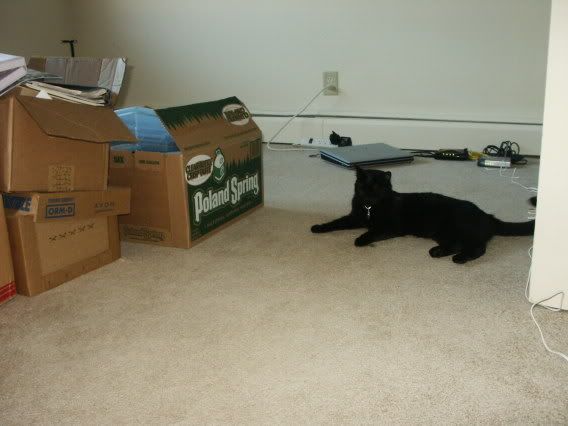 Alex carrying his 'prey' through his new livingroom (excuse the mess). He carries those cat toys everywhere.
Alex (and his toy) lovin' the bean-bag chair.