Mellie does this cute little behavior....standing on her hind legs and pawing the air....that I call "doing the meerkat" because, well, it reminds me of a meerkat!!
Anyway, I've been taking advantage of this with praise and rewards to get her to do it on cue, and have finally been able to take a few pics. They aren't the best....shutter lag and all....but you get the idea: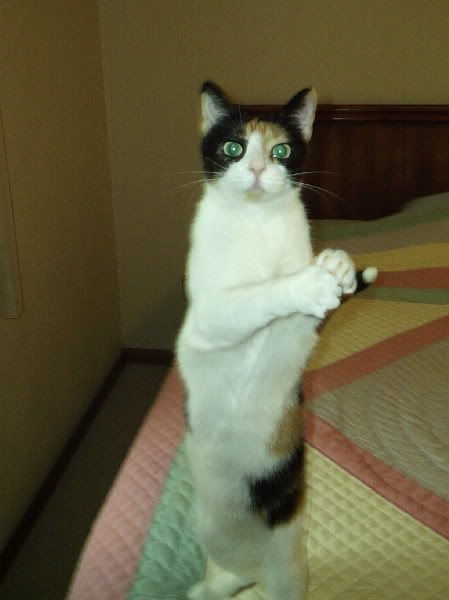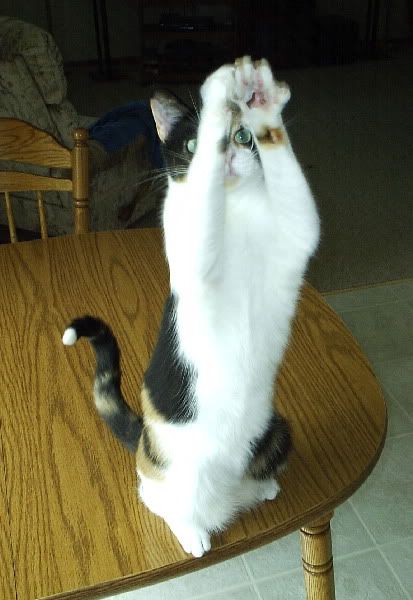 Anybody here have pics of their kitties "doing the meerkat?"