What else could I possibly say? LOL
Well I do say "No" alot. He probably thinks thats his name...
I
him sooo much that bad boy....
Just wanted to post some new pics of him. First one I found him sleeping halfway under my bed. maybe he was using the bed skirt as a blankie.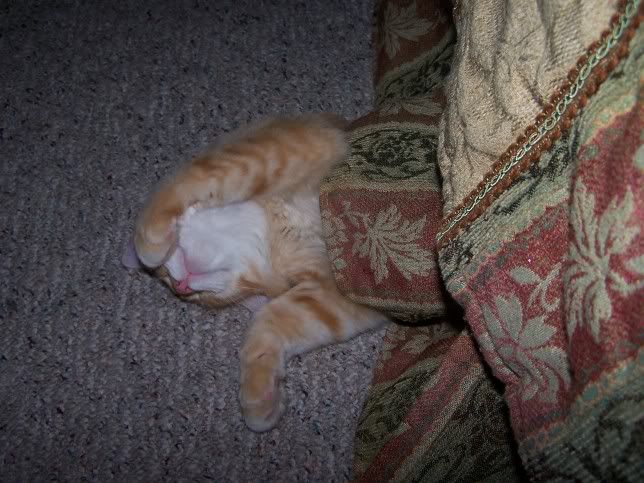 Next are pics from today.
This window from this room goes into our huge storage room that is attatched to our house. So when he sits in it he sometimes jumps in their to play. Its the cats play room. Today he was just sitting thier watching the babies play....
Then played with the mini-blind....
~SARAH~