I know it was quite a while ago, but I just got my photo delivered from Graduation and remembered that some of you asked to see photos!
It was actually a lot better than I had thought and it was a fun day after all!
Although it was a little obscure and did feel like I had stepped into a scene of Harry Potter!
Here you go then!
Bridgewater Hall where the ceremony took place!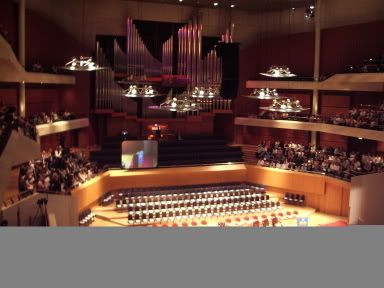 Me, going to shake hands with the Official (I can't remember her title!
)
I was a little disappointed that we didn't get to carry a scroll off stage though - she didn't even switch the side of our tassles!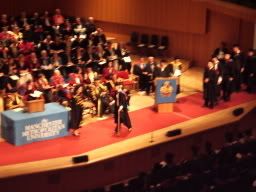 Me, Mum and Sister!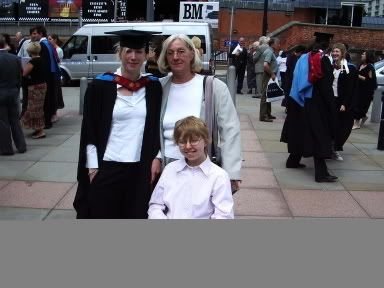 Me, Mum and Dad!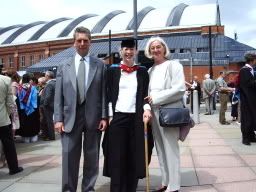 ....and finally my graduation picture! (sorry if it's not too good, my scanner lens is a bit dirty!)