So, I spent the day at home today, being as how it was Saturday, and because it was rainy. Also, I'm still obsessed with my new camera!! So, I spent the day harassing my kitties with a camera.
Too bad they were asleep all afternoon.
Oh well! They're cute when they sleep...just look...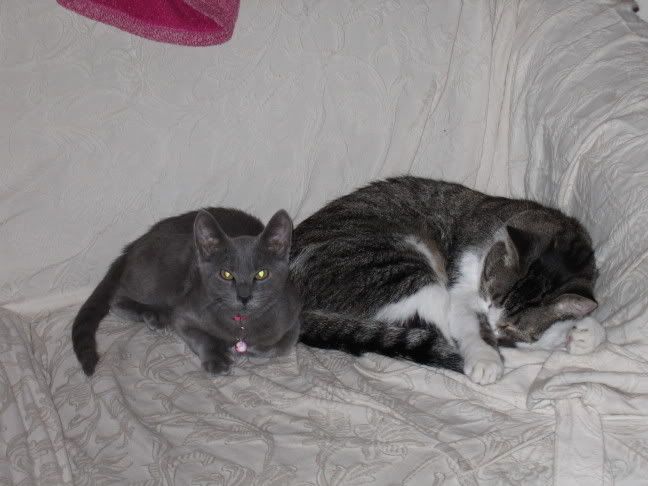 Well, Lola's awake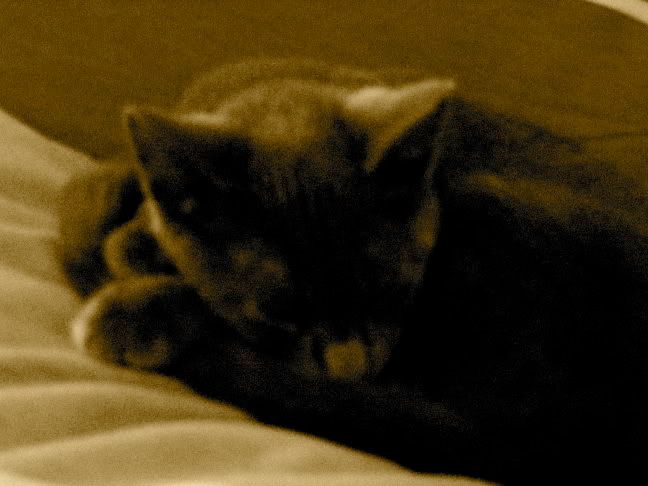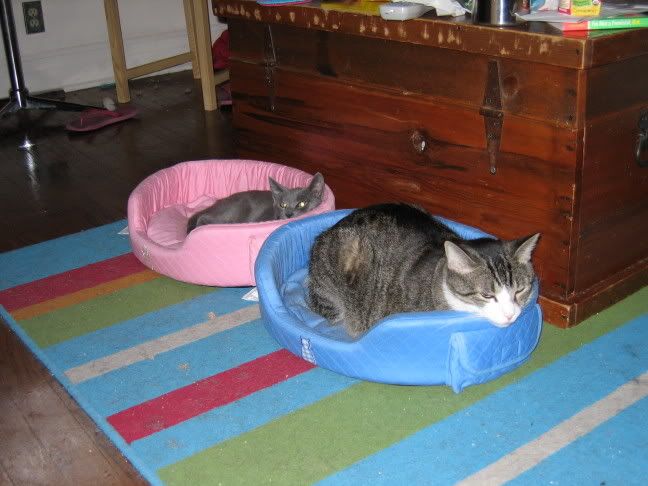 Oh my! (They're actually not sleeping in their intended beds, hysterically enough. I got Leo a pink one because, well, he can't tell anyway and I adore pink and my apt. is all done in pinks and blues...so Lola got the blue one! But I guess they like to be traditionally gender specific...silly kitties!
)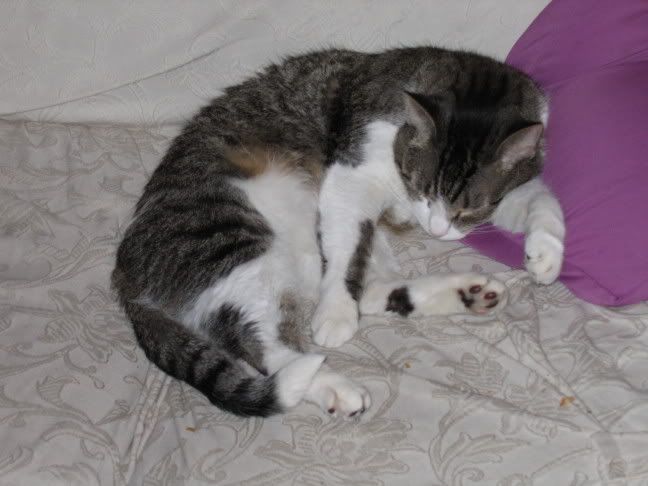 Leo Catnapping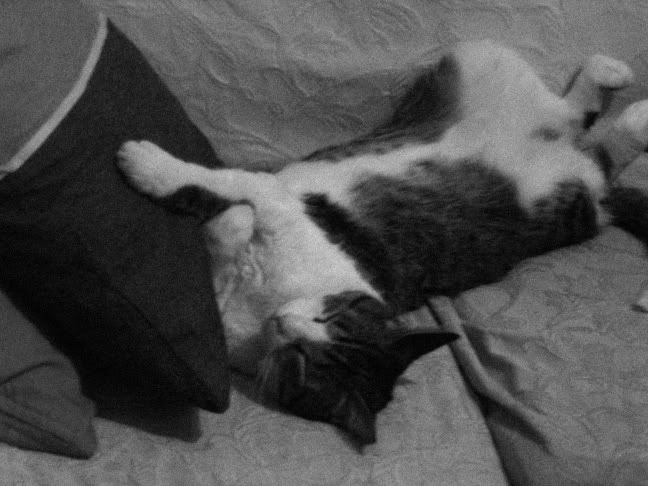 Still napping....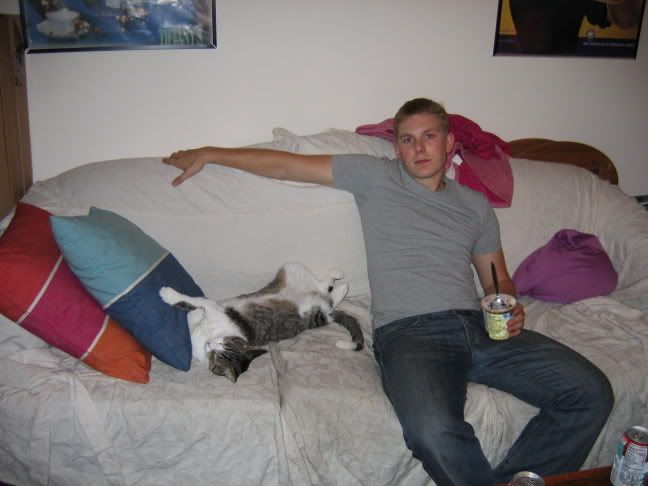 Just look at the sheer amount of space he takes up on the couch!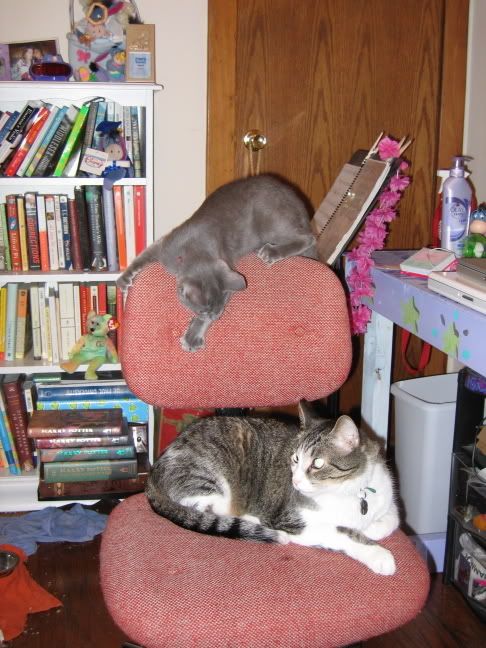 One of the afternoon's rare wakeful moments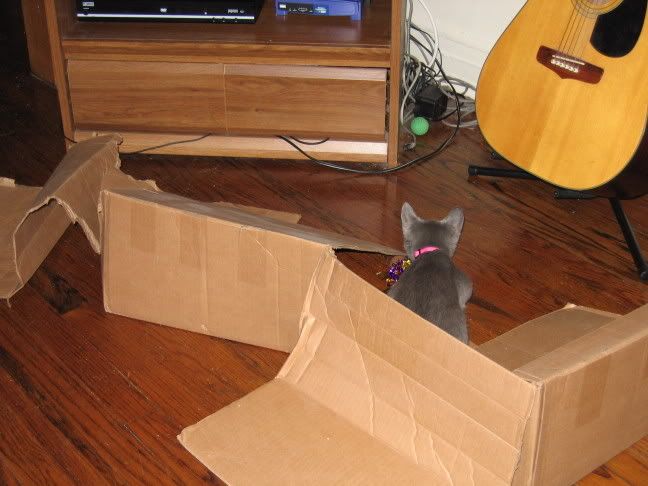 Lola is now done sleeping, as her mommy found a new toy for her to play with! She calls it...FORT LOLA!