I'm craving some pictures of cats that are mainly one color, but have patches of other colors.
Orei will give you some examples...
What's that mom? Need me for something? *yawn* But I'm in the middle of a good nap!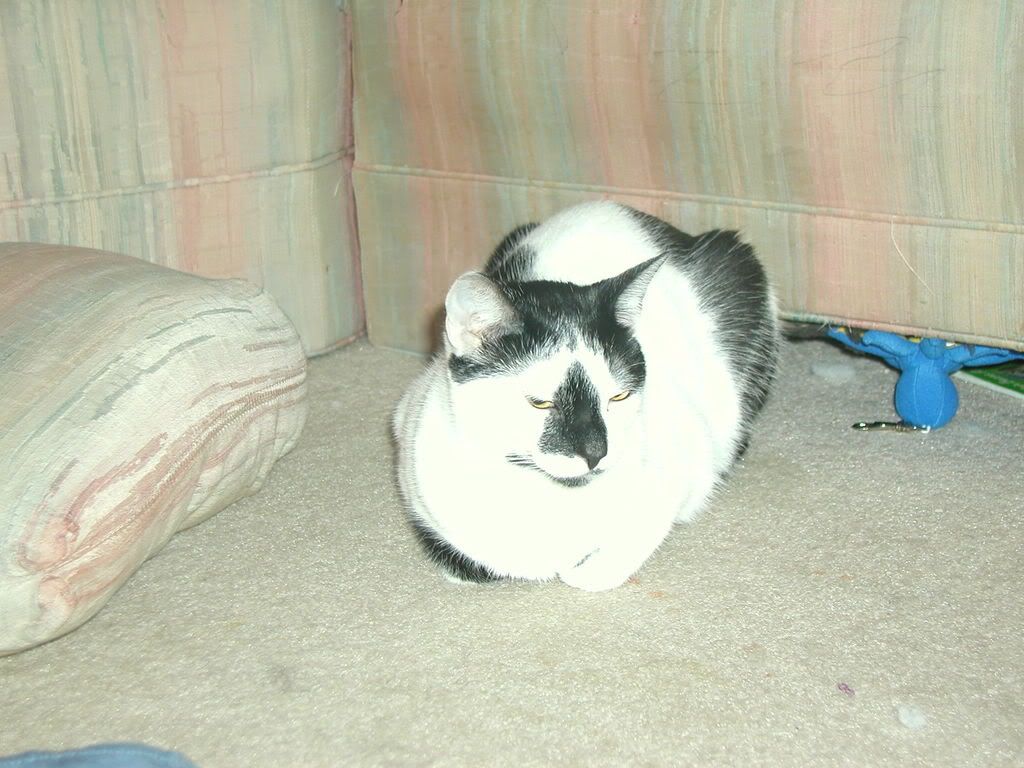 Oh, ALRIGHT.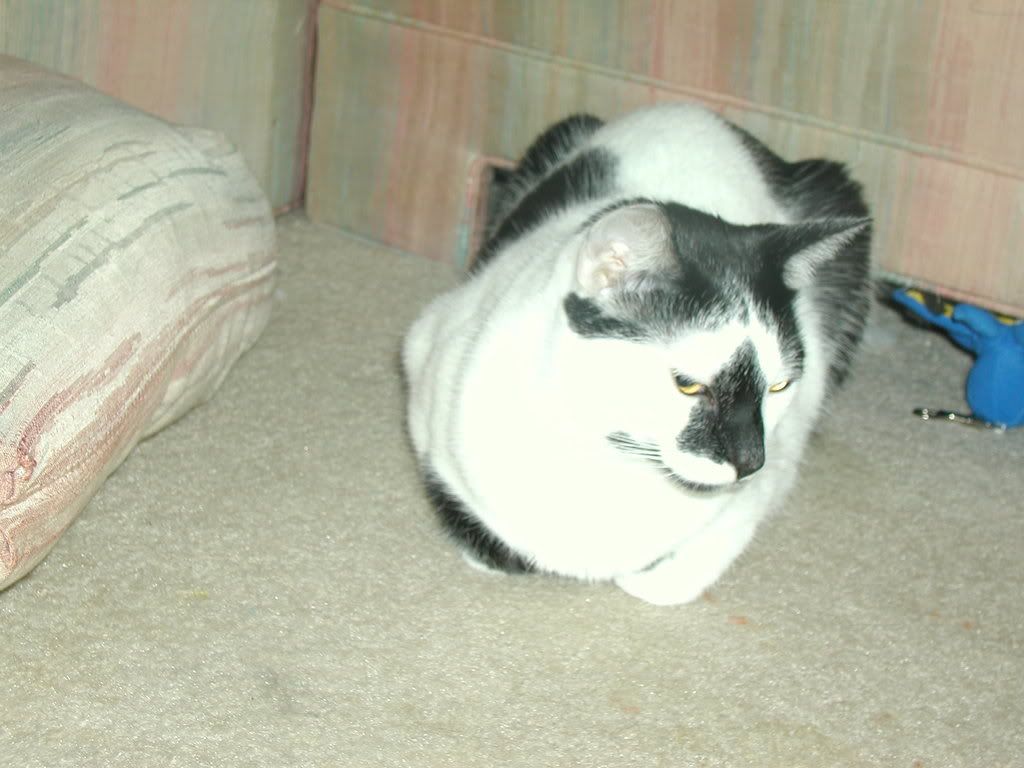 As you can see, I have patches on my ears and chin, not to mention a smudge on my nose.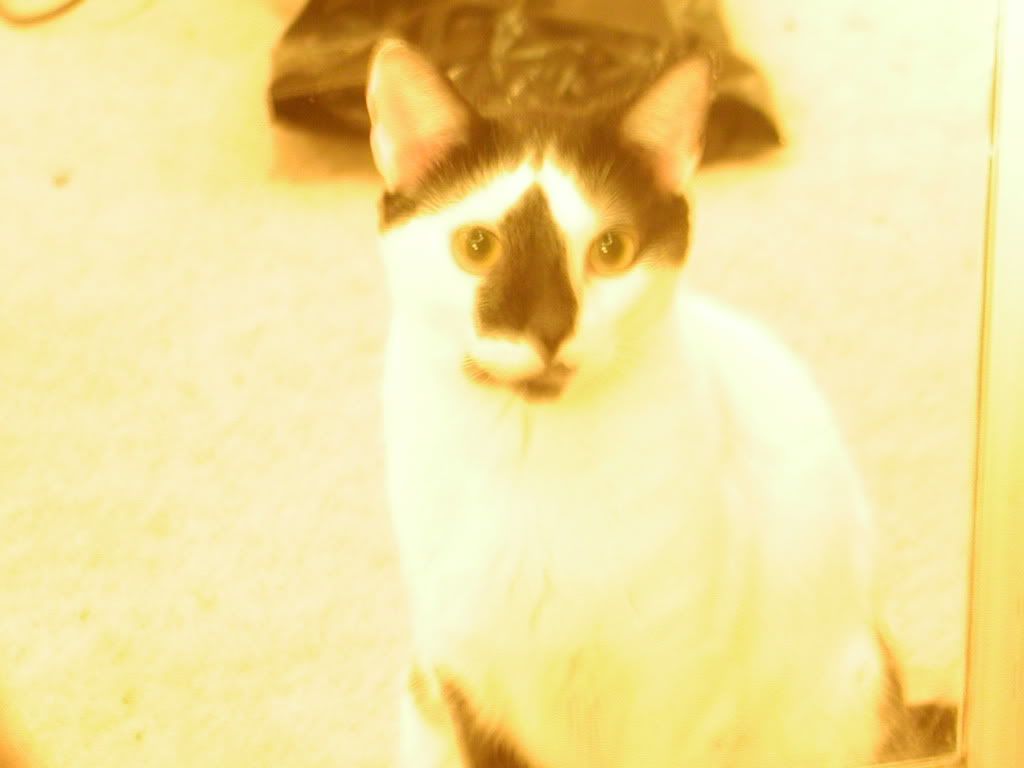 I also have patches on my back, one in the shape of a heart.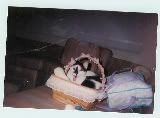 Princess is calling me, gotta run!
Okay, so let's see some patched cuties!
Only kitties I can think of with this unique pattern are Sophie and Sierra.