Hi to everyone!
Just wanted to introduce myself and my kitty... Jasmine. I've adopted my girl back when she was just a kitten looking for a home at a local vetrinary office. She is now 9 years old and as sassy as ever LOL. She's quirky, and affectionate and that's why I love her.
Here are some recent pics...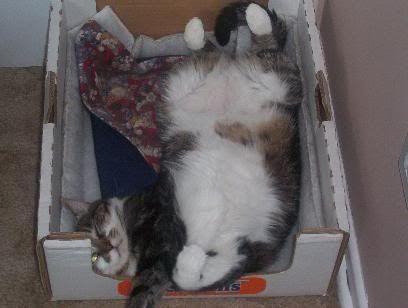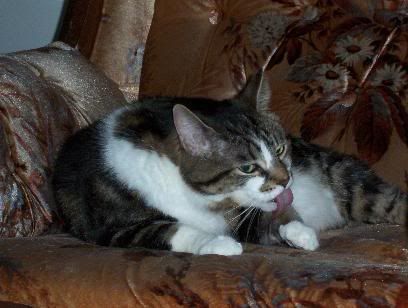 She loves bags, and basically anything that krinkles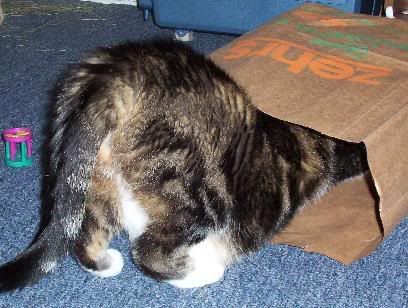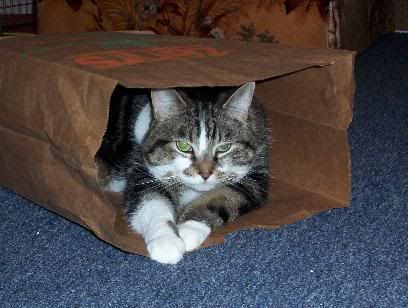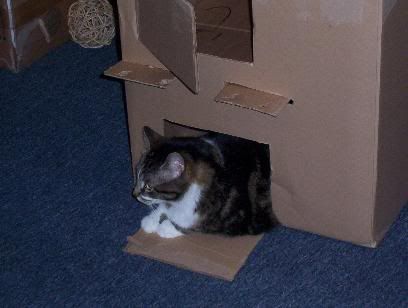 My name is Sandra, and I'm 30 years old. I have been an animal lover since childhood, and was lucky enough to have a father who shared the same passion. As a result I grew up surrounded by animals out in the country. We had chickens, goats, pigs, woodducks, turkeys, pigeons, ducks, dogs, cats, ferrets, and the list goes on and on.
Now I'm married and we live in the burbs... so we are limited to a room full of fish, Jasmine and my two bunnies, Lego & Jacub
Lego is my dutch/Netherland dwarf cross, and Jacub is my loppy boy.
O'kay that's all for now... can't wait to read lots more of this forum...looks like a great site!!