Actually Chloe decided Sara doesnt get the second bite either.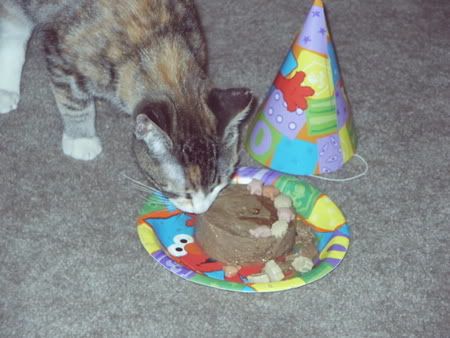 Chloe eating Sara's birthday dinner as well...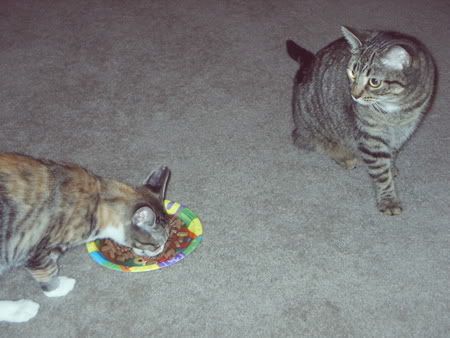 Well, Chloe was entertained by the little blow-y toys, the dogs were scared of them, and Sara just sat and watched.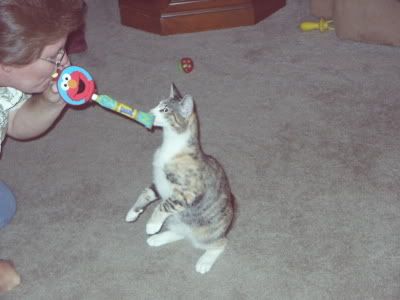 What in the world could she possibly need from my purse...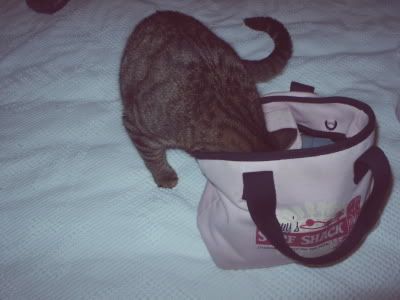 Must be something good...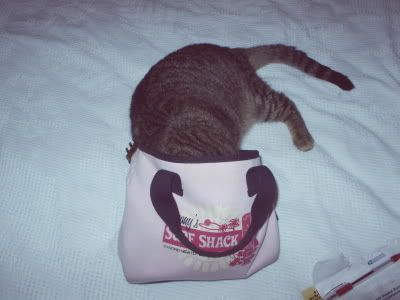 I guess, had I just bought her a pack of hair bands she would have been happy.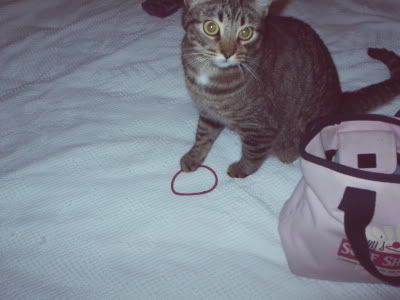 This is where Sara sat and watched everyone else enjoy her birthday...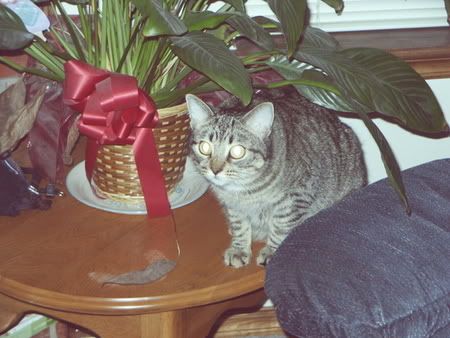 There were two other cats there... my brothers and my mom's. My brothers cat Jake got in on some of the yummy food. My mom's cat T-Bear, is very antisocial and just stood at my parents bedroom door and watched until she saw us see her, then she went and hid.


You dont have to say it.... I already know