Okay, I know you guys are going to think I am nuts(well, i kinda think so too)... but all the guys left the house for the day, so we figured we would do something kinda interesting. And trying to put a party hat on an animal is very interesting. We only had one, so we put them in the chair one at a time and took their pic, then everyone got to have a birthday dinner(and Sara got a cake)
She turned one year old!
Okay, so she doesnt look thrilled.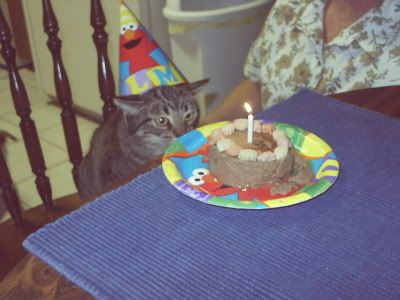 Chloe was more excited about all the special treats and new toys than Sara.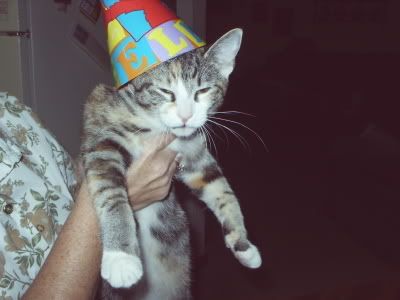 These were the hardest pictures to take... this one is Madelyn.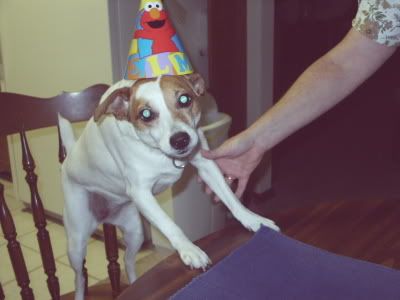 ...and Millie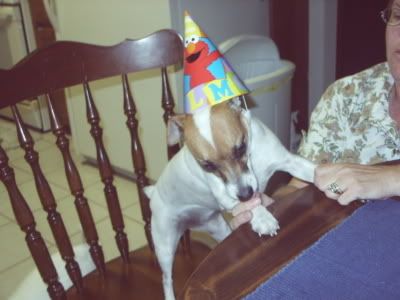 Millie trying to get Sara to share her 'cake'.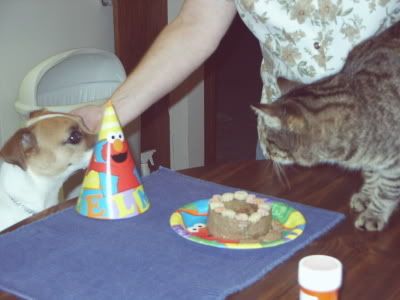 Sara allowing Chloe to have the first bite.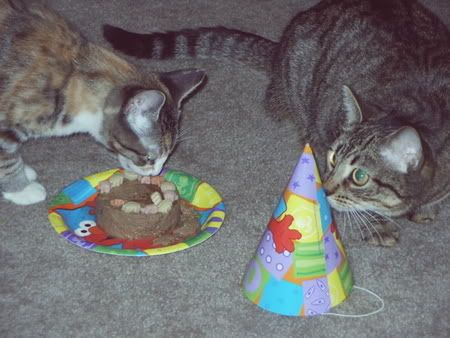 See
Part two!