Y'all, I am SO proud of my boyfriend Bradley! You may remember from the dolphin pictures that I posted a few weeks back that there was a big shark that Bradley was trying to catch. It has been frequenting the dock where their deep sea boats are docked daily. The creek that the dock is on feeds into the water near our beach. They wanted to get this shark out of the water for the safety of the swimmers (lemon sharks can be

VERY

aggressive. Well, today was THE day and Bradley caught this 9' lemon shark!
He and his buddy Johnny are taking it to get weighed right now- it is possibly a state record!
How would you like to bump into THIS monster in the water???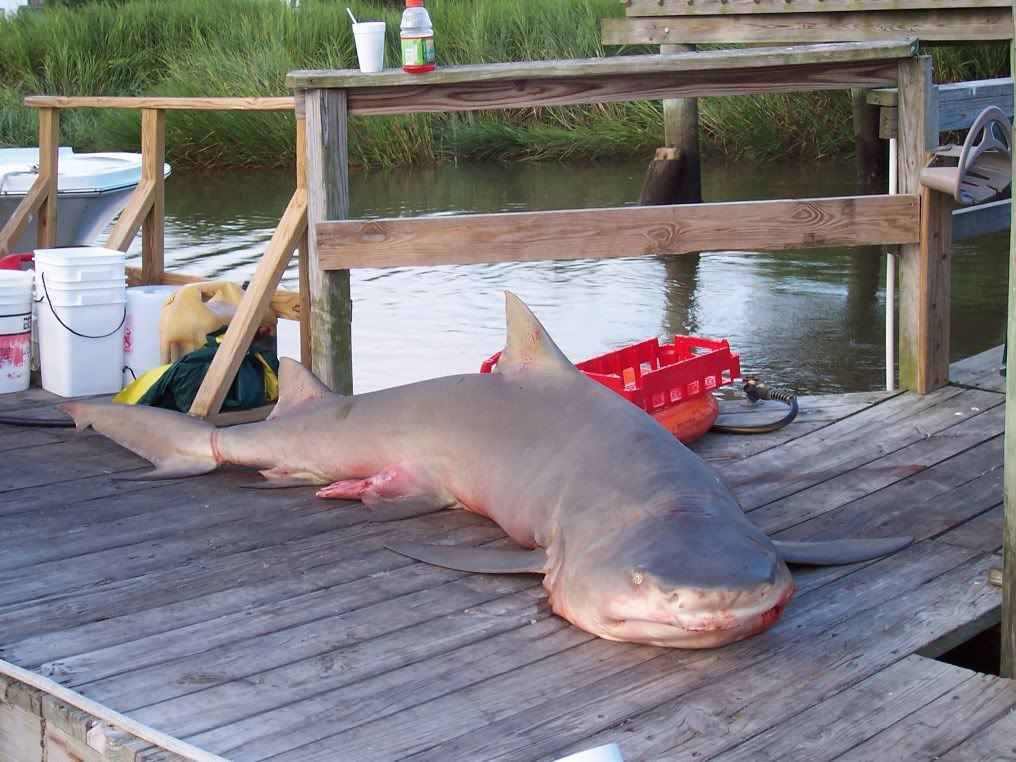 I've never seen Bradley so happy!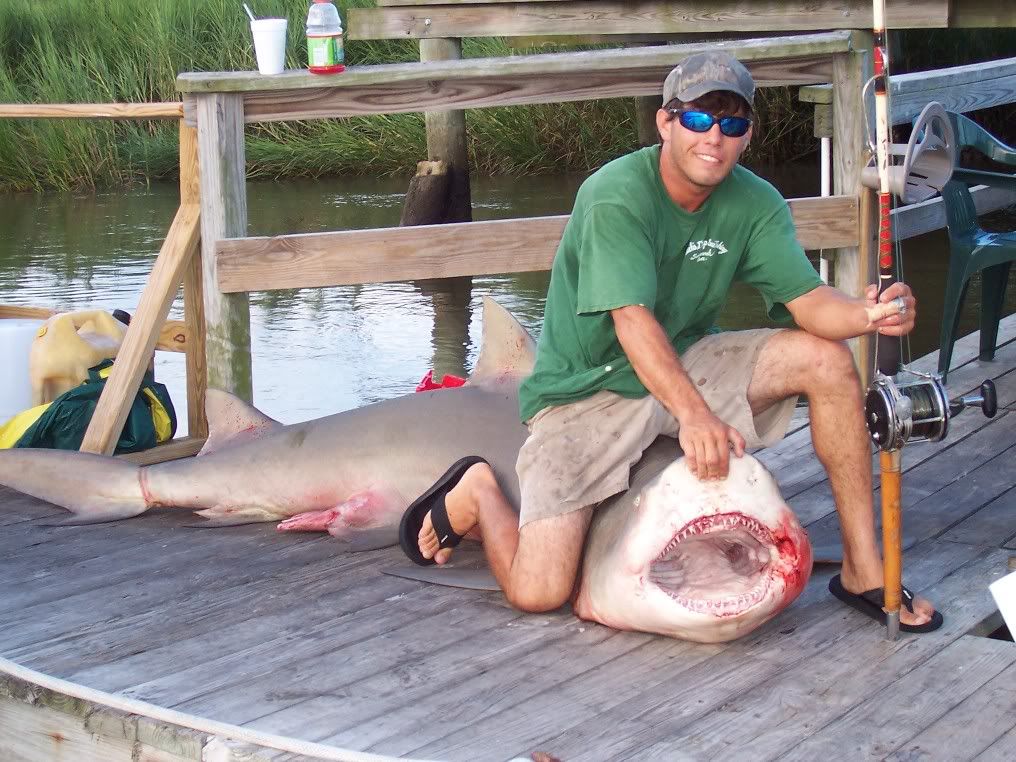 Bradley and Johnny give it the thumbs-up!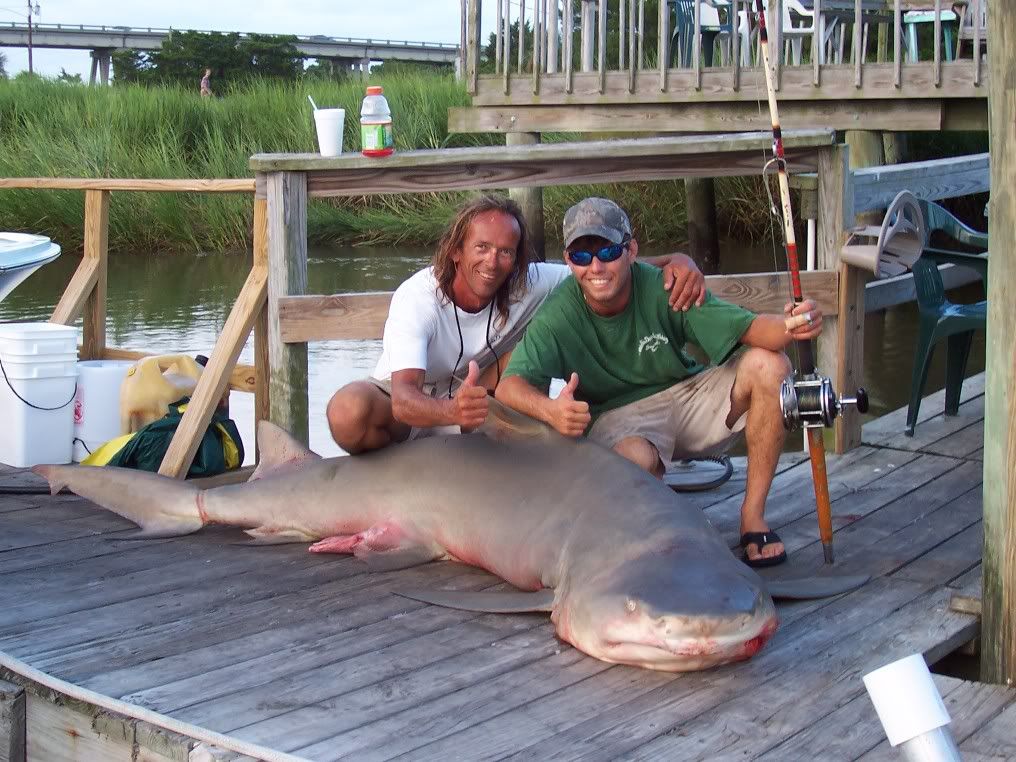 This picture will be featured in Amick's Deep Sea Fishing's next brochure (that's me on the right)


The guys pose with the shark on the truck before taking it to be weighed.



Keep your fingers crossed that this is the state record!
We'll know in an hour or so!