Nala came home this morning after having her spay surgery yesterday. Poor little girl has her belly all shaved and I had to get an e-collar because she wouldn't stop licking and biting at her stitches.
Here she is showing off her shaved belly:
And here she is with her e-collar. She's none to impressed with meowmy at the moment!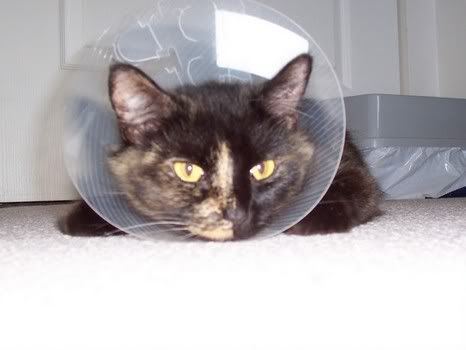 She's now snoozing on my bed. Poor girl has had a rough couple of days.