Okay, I admit that I am probably one of the most practical people on the planet. I rarely splurge on anything frivolous. Today I had to purchase something that I'm really very excited about - a new lawn mower.

Isn't it pretty?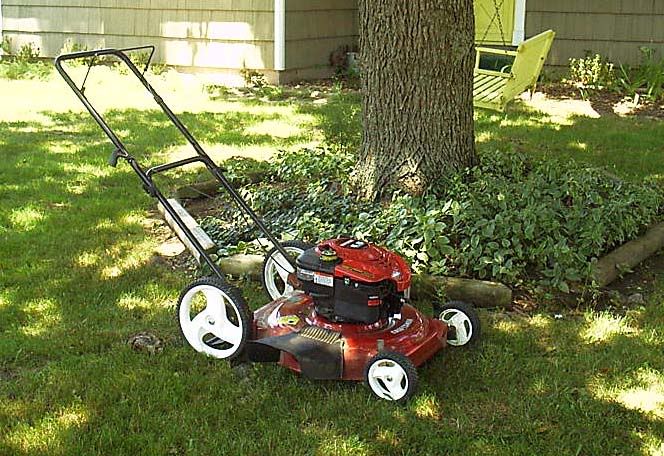 My dad gave us our old mower 15 years ago! I've had it longer than I've had my son. I really hated to send it into retirement but another piece broke today that would require either welding or a new $40.00 part. There's another part that's fixing to break, too. It all came down to that age old question, "How long to you pour good money into an old, beat-up, broken-down machine?"

Are there any other practical people out there who want to share some stories that most other people would scratch their heads at? Yes, it is possible to get excited about lawn mowers, vaccuum cleaners, etc.
Tell us your story!