Being a little under the weather today I was able to spend even more time than normal with my little princess, so I thought I'd share our day with you all...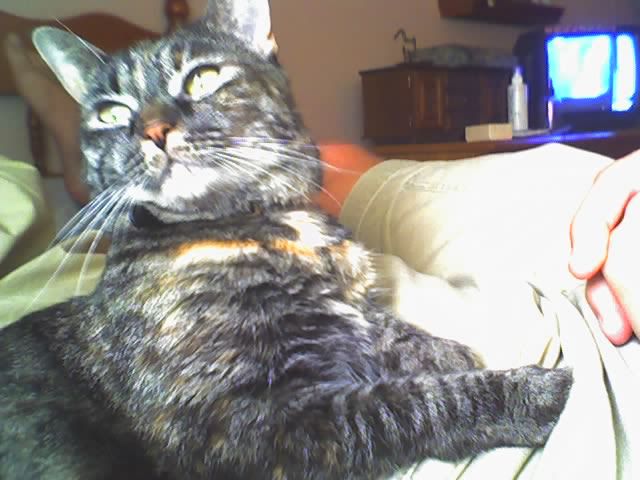 The day started with some beautiful weather, which of course Waffle totally enjoyed from her prime spot by the window.



After some time relaxing and just laying around the apartment...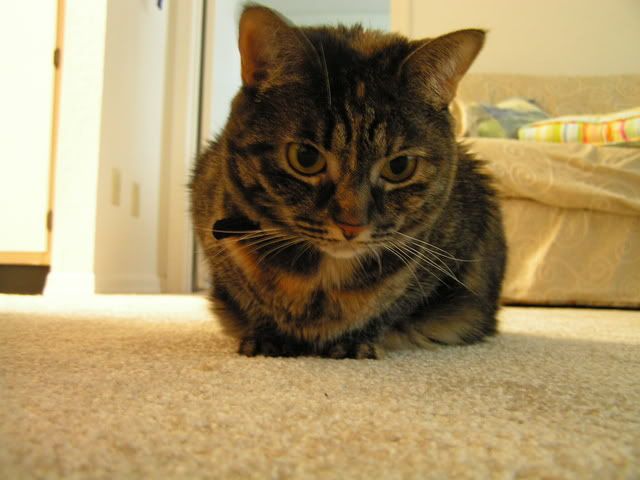 Waffle decided that it was time to play!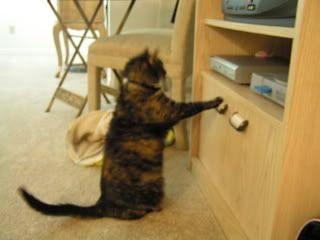 So she got her favorite toy out of its hiding spot (on top of the DVD player)...



and positioned herself for a game of fetch! (Doesn't she just look like she's ready to go in this one?)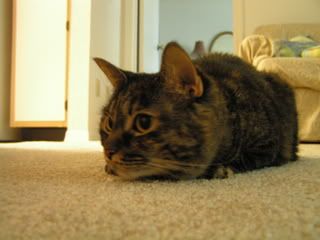 She sure knows how to intimidate that toy mouse!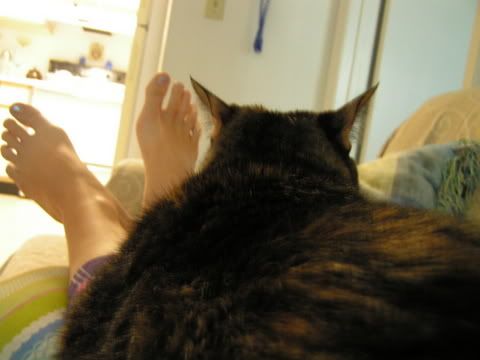 But of course the mouse lived to see another day of fetch, and Waffle decided it was time to crash on meowmy's legs.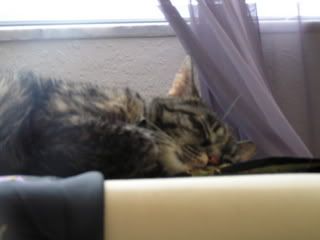 And of course to end her day, she thought it would be best to catch the day's last rays in her window seat with a lovely catnap!


And now she's just hoping I feel better tomorrow so I stop chronicling her day!