All righty, some of you may remember the ordeal with Brendan, his roommate, and "the kitten" a couple months back. Well, if you recall he ended up with the little darling (thank goodness, you should see the state of his roommate's room -- it is NOT cat friendly). I had posted pics of the cutie pie back then, and now I've got some brand spanking new ones to share with you all!!

So without further ado, I present to you Hida (or as I like to call her, the Warrior Princess):



Uh oh! Crashed kitten!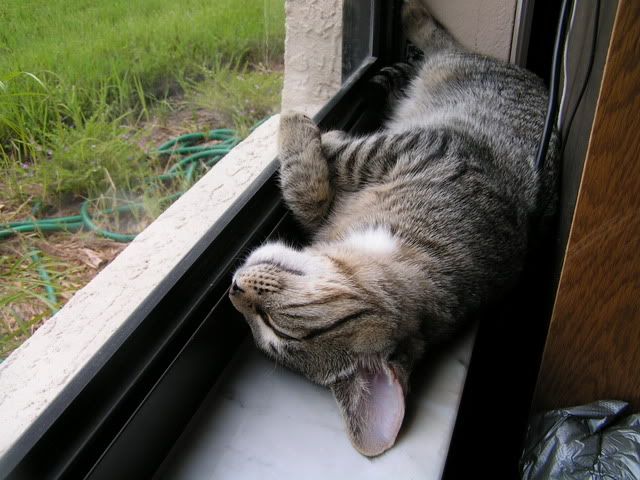 Think she's feeling blissful?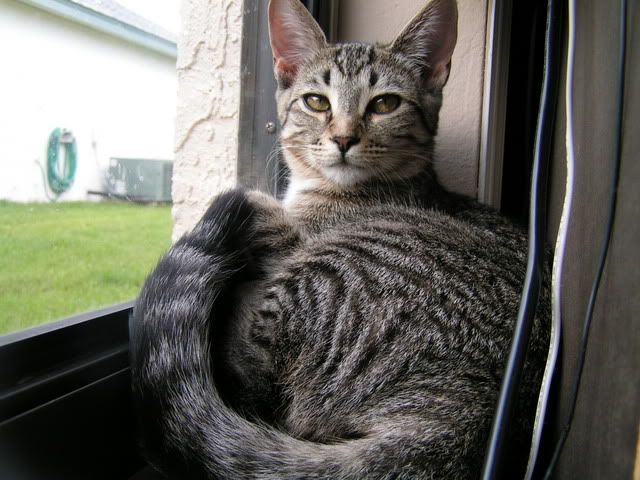 Her majesty awakes!



She may look cute and precious but...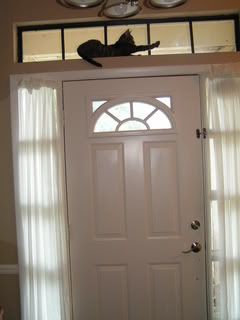 she's really up to no good! She just LOVES the top of the door!


Anyway, there you guys are. Hope you enjoyed. She's such a little cutie and is about 4 1/2 months old now.