Does anyone else have kits who do this?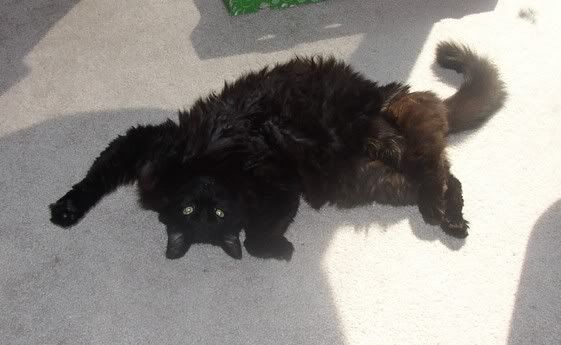 I walk into a room and see Zorro or Snickers belly up, just staring into nothing. It's the most vulnerable position they can be in, which floors me, cuz Hammie (my "Predator") ALWAYS jumps out of nowhere to pick a fight with my belly-up cats!
I'd love to see if anyone else has
"belly up"
cats. I think it's the cutest thing they do.