Here's a few pics of my newest addition, playing with a catnip toy. She's such a hoot when she plays with it!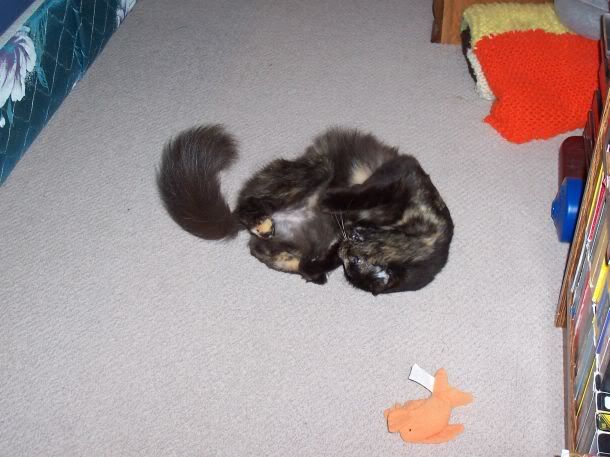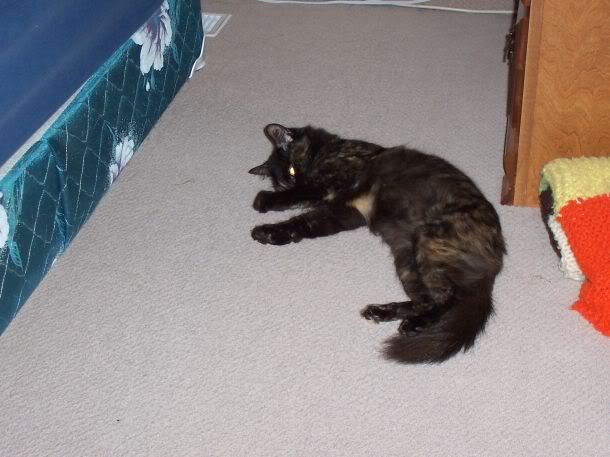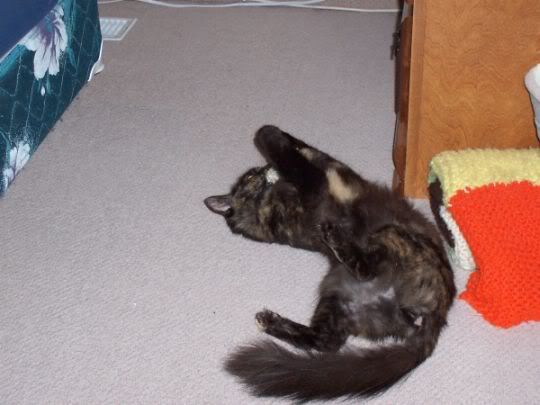 I guess I can add her to the unflattering pose club!
If I can get a good enough video and find a site to host it I'll have to, because she's so funny to watch!