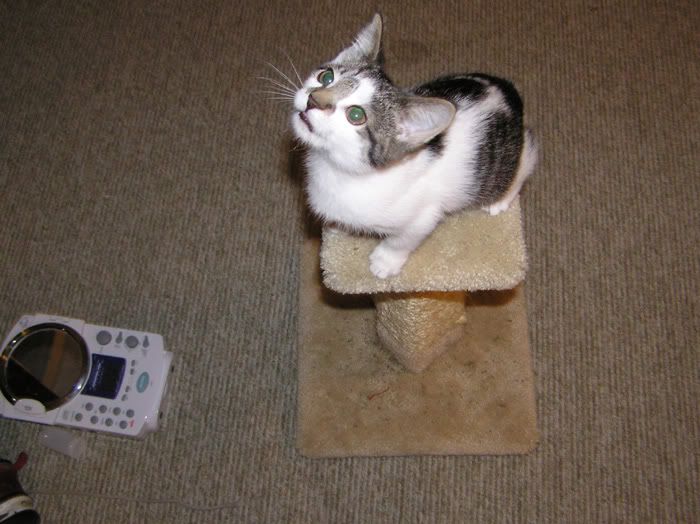 I'm not quite sure what he's looking at, but he looked cute. As always!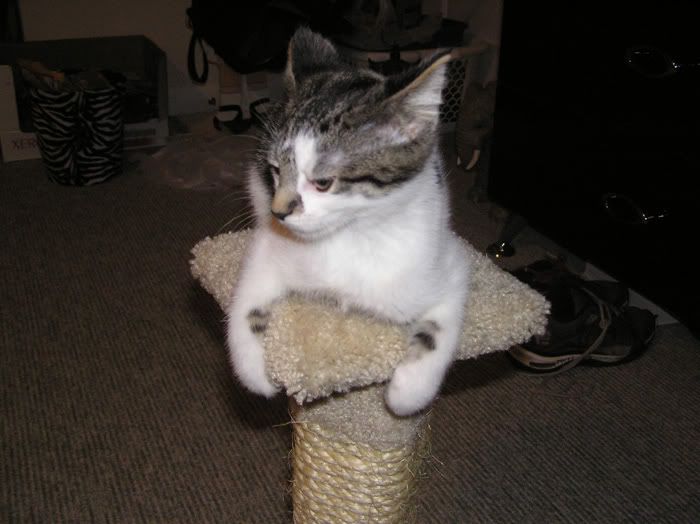 The little bugger gets extremely wild when he's around his scratching post. It might be the catnip that's around the post. Anyway, he flips out! He loves that scratching post. Silly, little Cricket.
I was waving my arm around, trying to get him to look at the camera. Heh. I fail at getting good pictures of him far more than I succeed.
I have this room outside of my bedroom. My bedroom has a side door that goes to the outside. That way, I can come in and out without waking my dad up! Anyway, the ferrets stay in that room. Obviously... since it's a mess! Well, I took the ferrets out of their cage and Cricket insisted on being in the room, too. So, he watched while Bandit played inside of the empy trashcan. I love my nutty boys.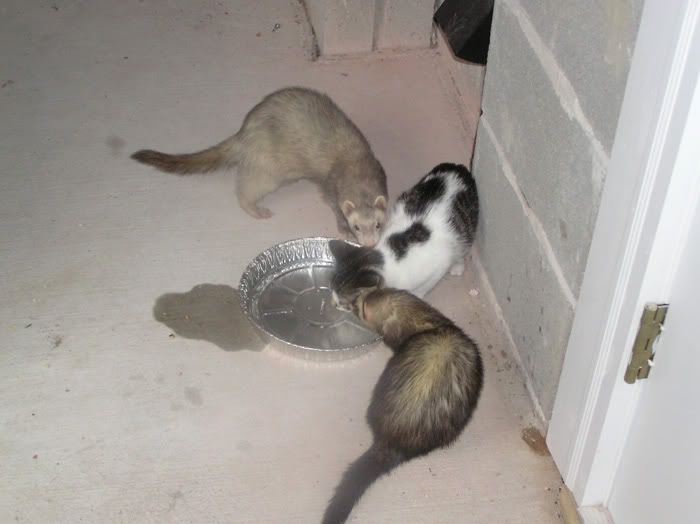 It was a dreadfully hot day that day. So I put an aluminum pan full of water out for everyone. Sharing is caring!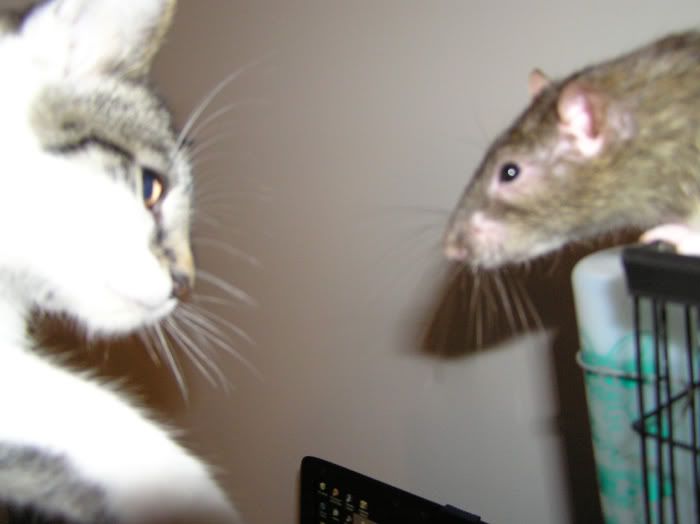 Bad quality picture, but kind of cute, I think. Hah, right after that picture was taken, Cricke decided to take a swat at Aidan. Poor Aidan! His heart was beating so quickly. Probably scared to death after that. He got extra treats, so I'm sure he's forgiven me by now.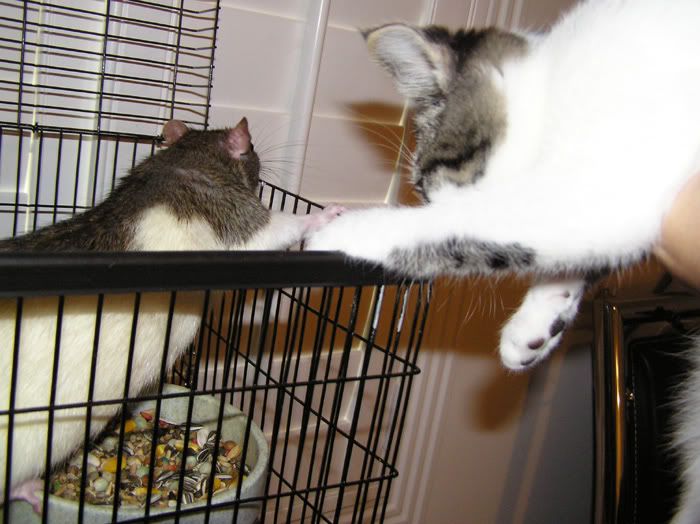 Another of Cricket trying to get just a little bit closer to Aidan.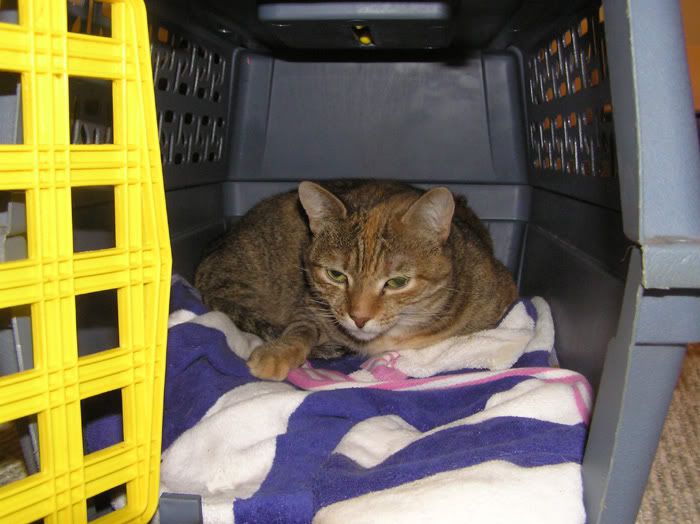 Hah, Clover doesn't like pictures very much. She has taken a liking to the cat carrier, though, and spends most of her time sleeping inside of it.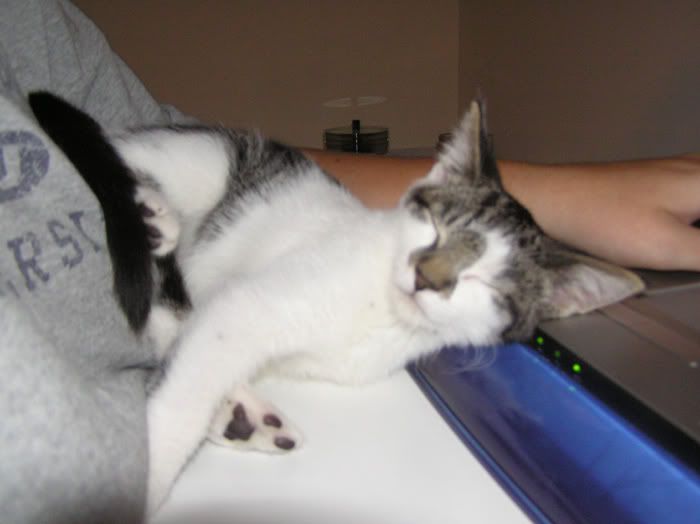 Yes, it's true. Cricket does sleep! Haha, he's usually running around like a maniac. But, he eventually gets all zonkered out. There are plenty of places to sleep, but he has to choose this spot. He always sleeps like this. I have to type around him when I'm on my computer. Cute, cute.
Well, I hoped that you enjoyed! I'll have some more of Clover later.
XOXO's, Emily