Cosette got her first paper bag this weekend, and boy you'd think I'd given her the greatest gift in the world!

Tee hee hee, meowmy will never find me in here!



OK, looks like ya found me!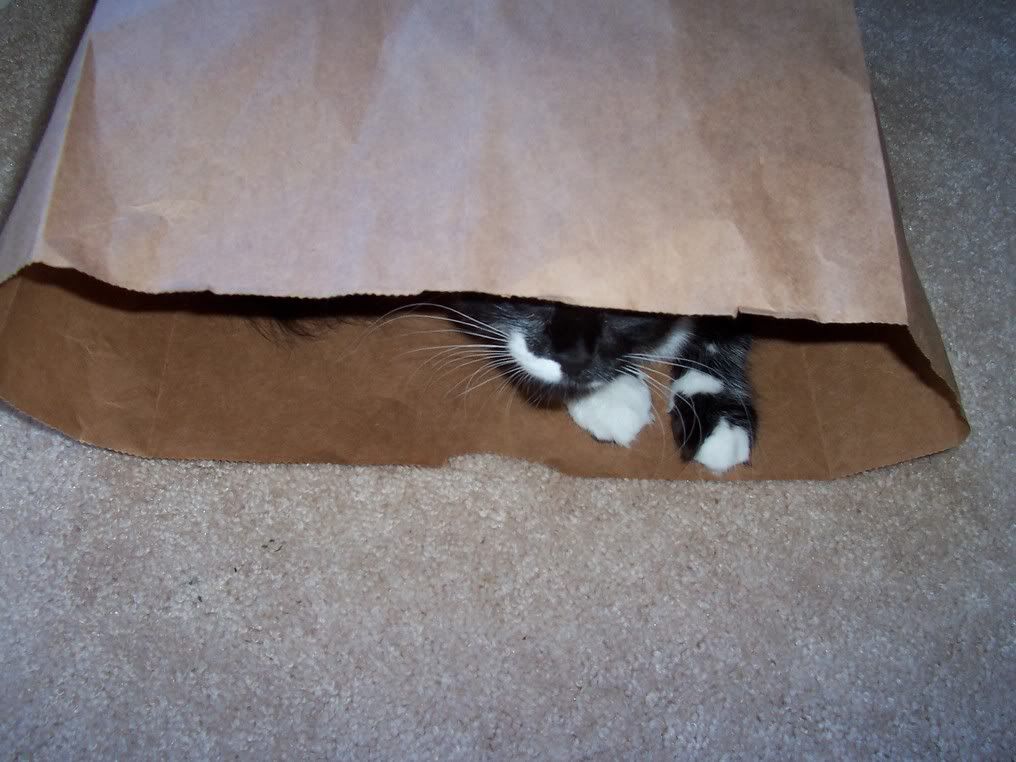 Hmmm, it appears getting in now will be quite the challenge....que the Mission Impossible music!



Ha! I got in! James Bond, eat my litter!



Neener, neener! You can't find me! Oh wait, it appears you have! Drats! Foiled again!