Here are some updated pictures of Harley and cookie. Harley just turned 5 months and Cookie is almost 5 months too. I had to seperate them for now because Harley is trying to breed cookie already but Im not going to breed her for quite some time. Poor lonely Harley!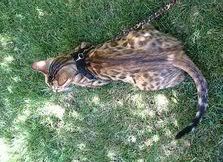 Harley in leash training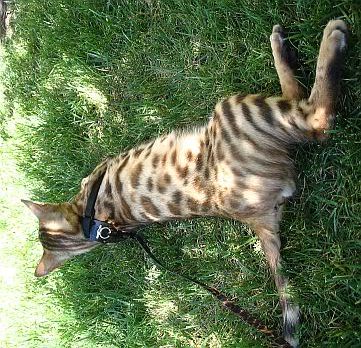 Harley again in leash training.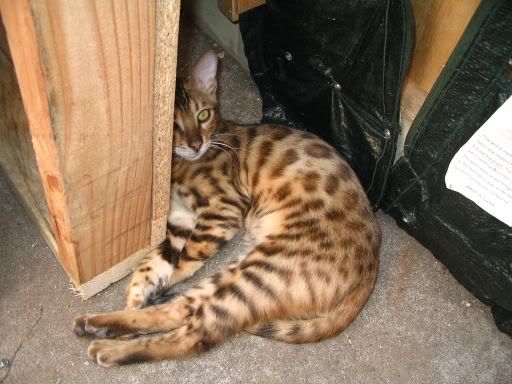 Harley trying to beat the heat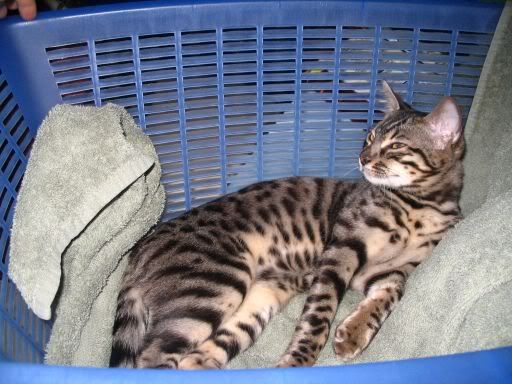 Cookie in her fav laundry basket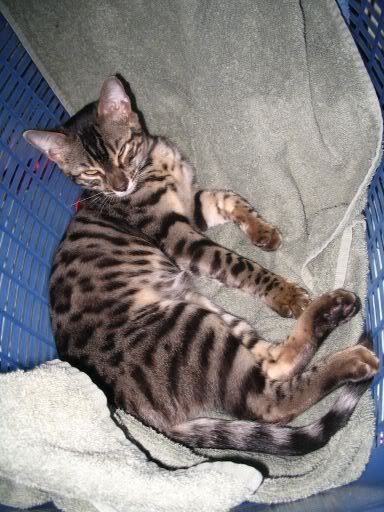 Cookie's registered name is "Metallic Miss" because of all her silver colored glitter. She is very unique and exotic looking!