Hi all,
Here is one of the things that I have been working on that kept me away from the site
My new Kitty Tree made from all scrape materials. The stand where Hunter (the orange kitty) is sitting is the only piece I did not make myself. The Tree stands 6 feet tall and is the width and length of a large Rubbermaid container.
The bottom of the tree contains the top loading litter box. This was made from a large rubbermaid container with a hole cut in the top. This design prevents the litter from being scattered everywhere and allows for a deep layer of litter making cleanup a breeze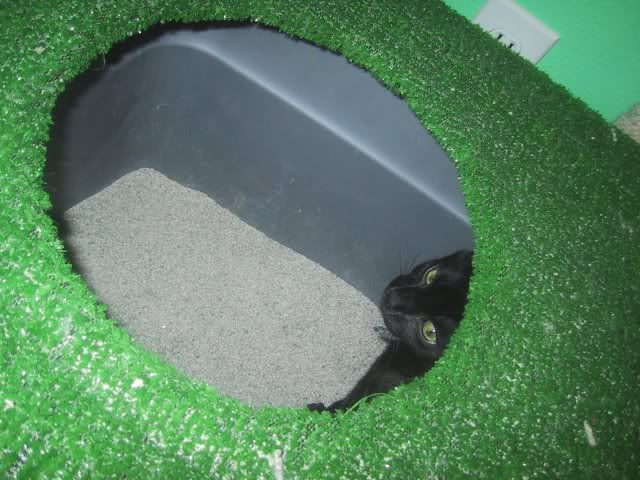 Here is Peppy using the litter box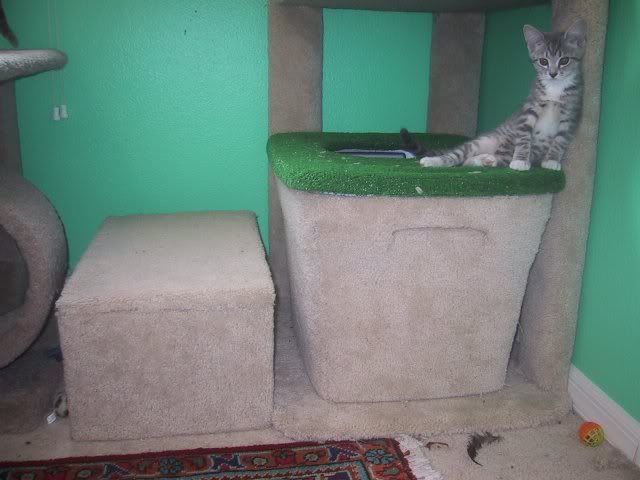 And Hope is posing on top of the litter box - notice the box beside the tree. This is a step for the cats and kittens to access the top of the litter box container. This was created with the smaller kittens in mind.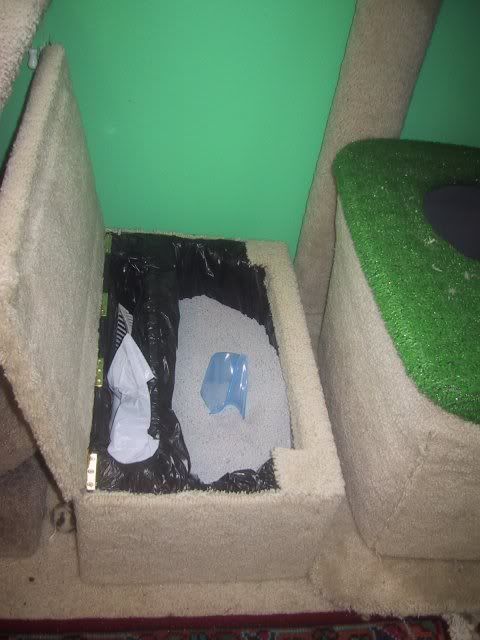 The step opens up to store the litterbox supplies. The large front area holds a 20lb container of litter. The slim back area contains the scoop and the bags.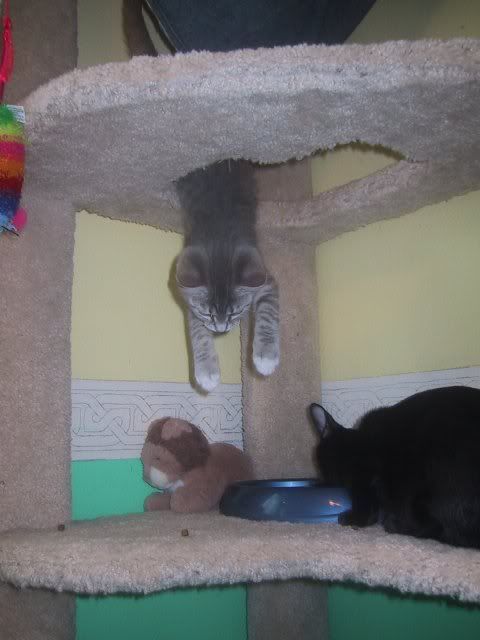 Peppy is eating from dish on bottom shelf and Hope is jumping down from the middle shelf to the bottom shelf.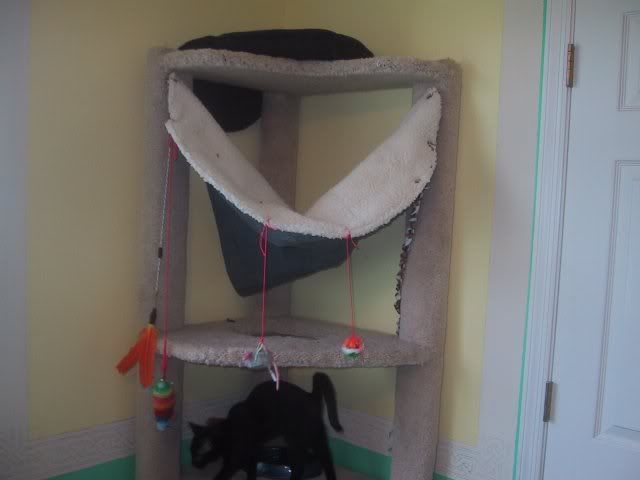 The middle shelf has a hammock ( also custom made by me ) suspended over it. This view shows the hammock in its open position. Notice the toys tied to the front edge. The edge has grommets to hold toys and to allow the edge of the hammock to hook to the top shelf.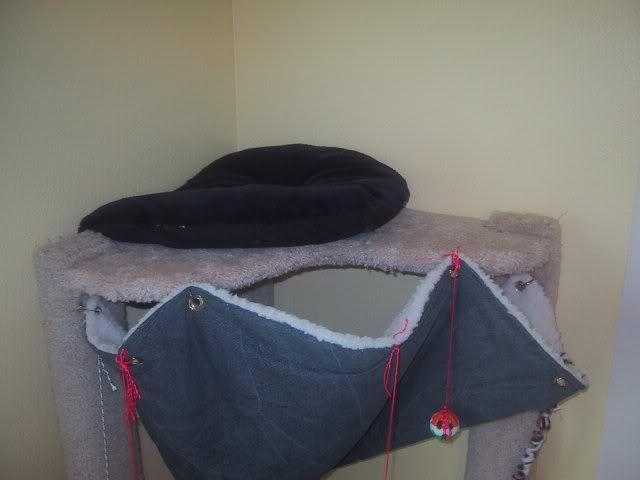 The hammock can hook up to the top shelf to create a more private space and to make jumping into the hammock from the top shelf easier. You can also see the very top shelf in this view with its padded bed ( I did not make the padded bed )
And finally one more view of my master piece.
I had a blast creating this Cat Tree and all my furbabies love it. I got to use every power tool in the garage. No injuries from the power tools. But wouldn't you know it the hammer and carpet knife were the tools that took out two of my fingers - I cut one and pounded the other OUCH