Since this is not entirely a "Hobbes post", figured i'll just start a new one. We bought new nightstands and a wine tower. You know you can count on the cat when there's some furniture assembling to do.
(purple italic text is by Hobbes)
i hope the pictures aren't too big.
First you read the instructions VERY CAREFULLY!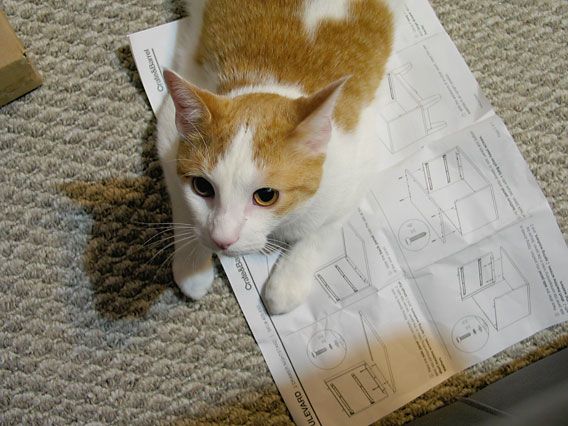 Then you pick out some screws and washers.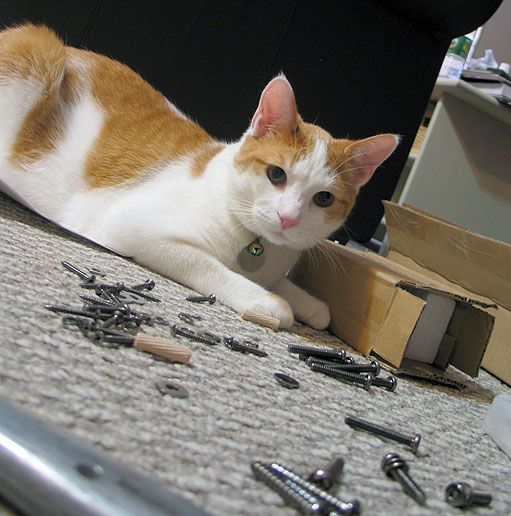 Put together the frame, and measure the width by sitting in the frame. This ensures enough rolling-around space when sleeping.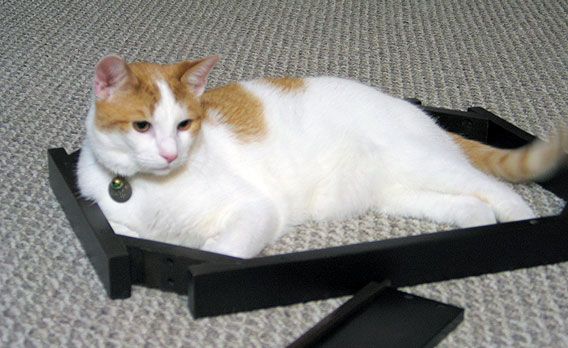 Boards have to be study enough to support my weight.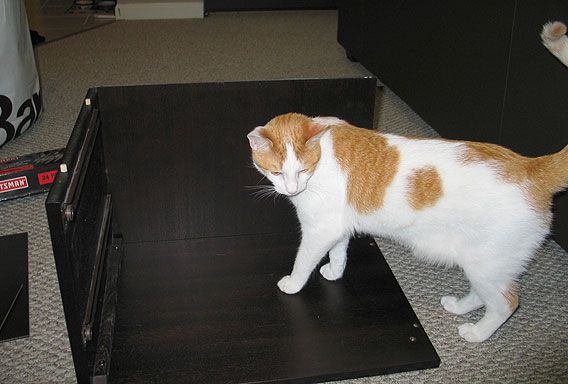 Ahh....perfect cube. See, it fits!
Hrmm...i could fill this up with water and make it into a pool.
The finish product!!!
That's our bedroom.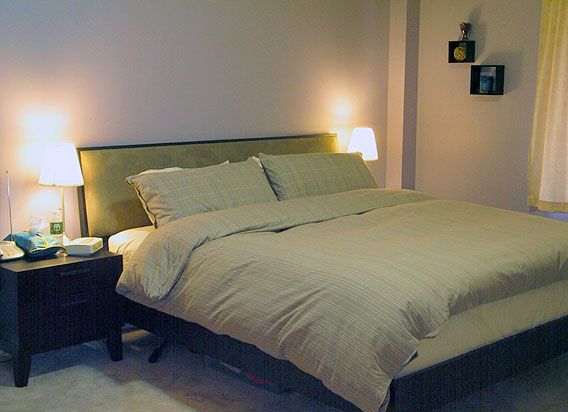 This is some tough work, i need a nap.
ooOooh, and our new handsome wine tower in the kitchen.