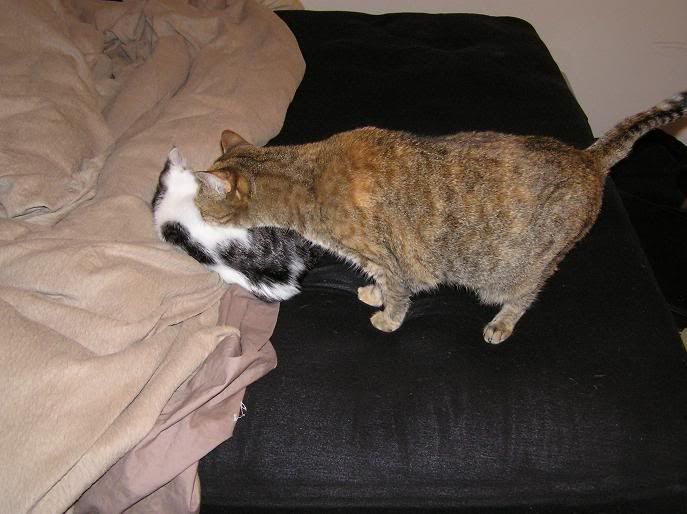 Hmmm, I'm not sure about him, mom.
Clover can't decide whether she likes having a little brother or not. They did sleep near each other tonight for the first time, however! Hah, Clover didn't growl or hiss at him either!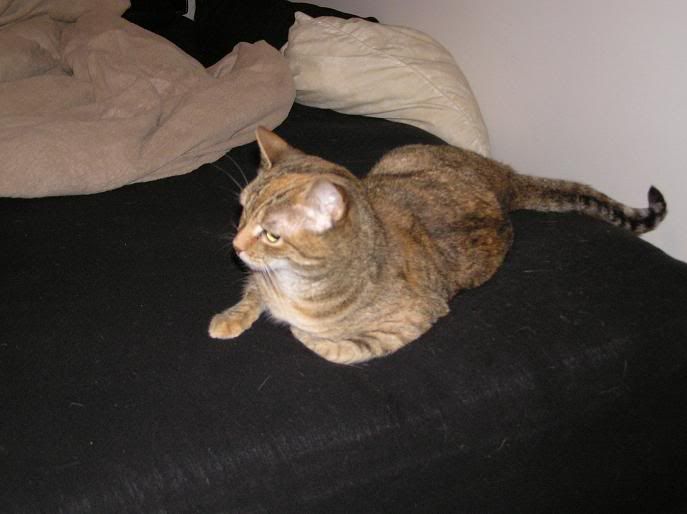 Which dog did you let in? If it's Jackson, I should probably run now.
I had just let Gonzo in my room. She was probably trying to see if it was the dog she loved or the dog she hated. Silly girl.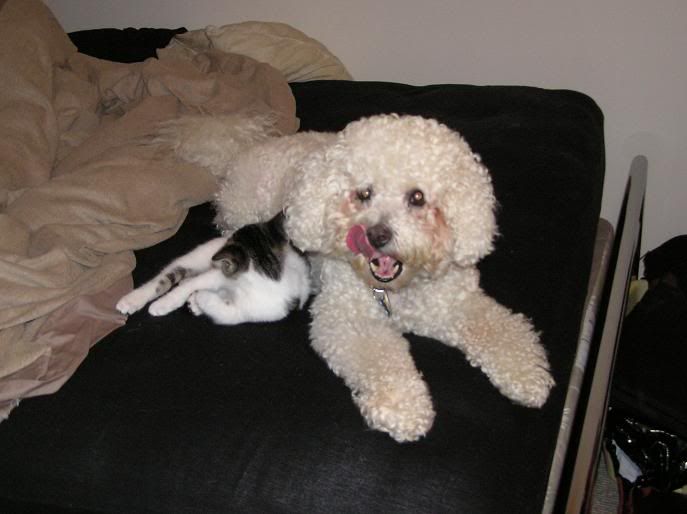 I'm so hungry I could eat a whole cat! Nah, just kidding!
Gonzo and Cricket sitting next to each other. Gonzo had not eaten yet when this picture was taken.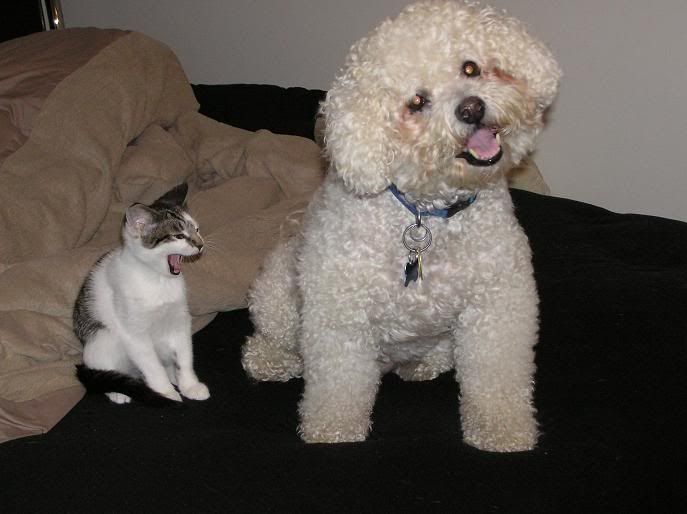 Mom, come on! I just woke up!
Cricket had just woken up. Lots of yawns! Gonzo just wanted me to stop taking pictures and feed him already! He's such a little piggy!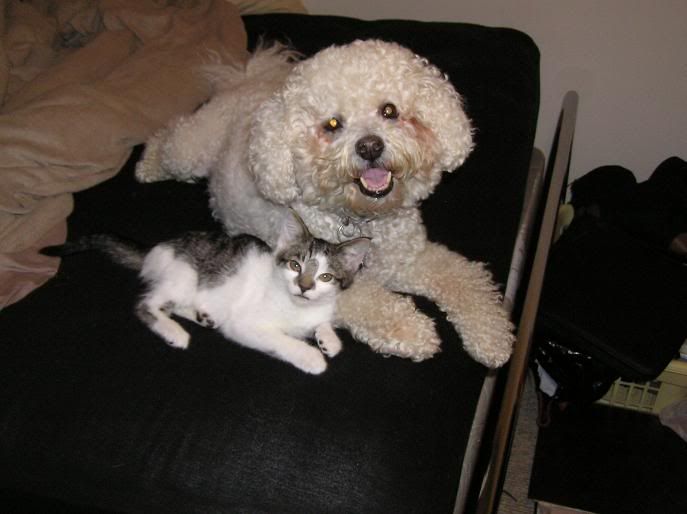 There! You got a good one of the both of us together. You can stop taking pictures!
After much effort, I was finally able to get a picture of them while they were both looking towards the camera.
Hope you enjoyed the pictures!
XOXO's, Emily