I hope everyone had a great weekend!
Bradley and I went shark fishing with a friend of his on Saturday. Before I upset anyone, let me tell y'all why we were shark fishing. There is a large 10-ft. bull shark that has been seen in the creek from where his deep sea fishing company departs from. Bull sharks are VERY aggressive and lethal and this creek feeds into the waters of our beach. So Bradley and his friend are being paid to get this shark out of the water b/c of the threat it poses to swimmers.
With that said, I have some great pictures for y'all. We fished off the side of one of the deep sea fishing boats (docked in the creek) and were visited by a pod of dolphins that frequents the creek. We actually got to feed them squid. It was incredible! Here are some pictures:

That is me feeding that dolphin!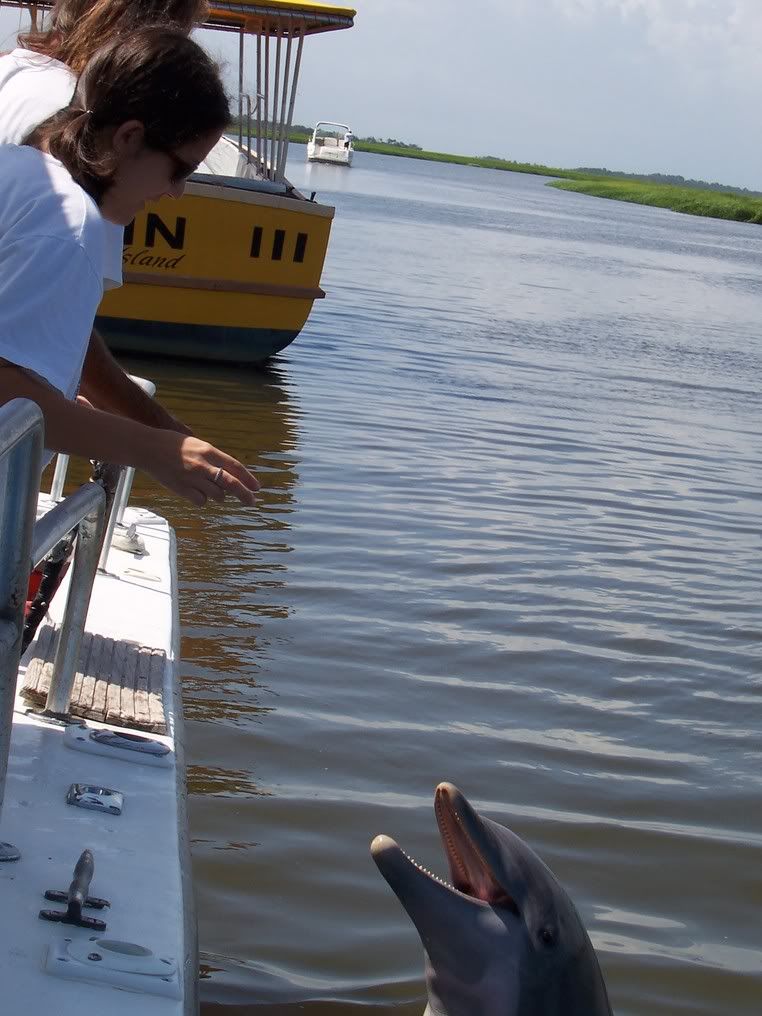 Here's a shot of all 4 dolphins that we fed:


I just love this shot: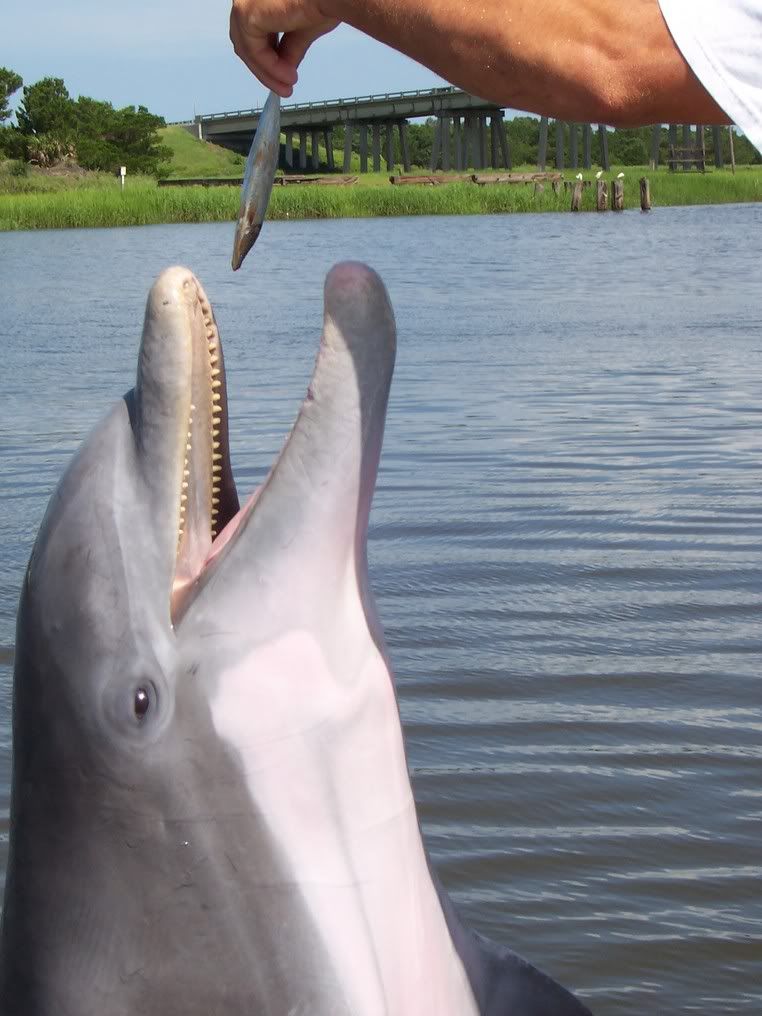 Aww, he's smiling at us!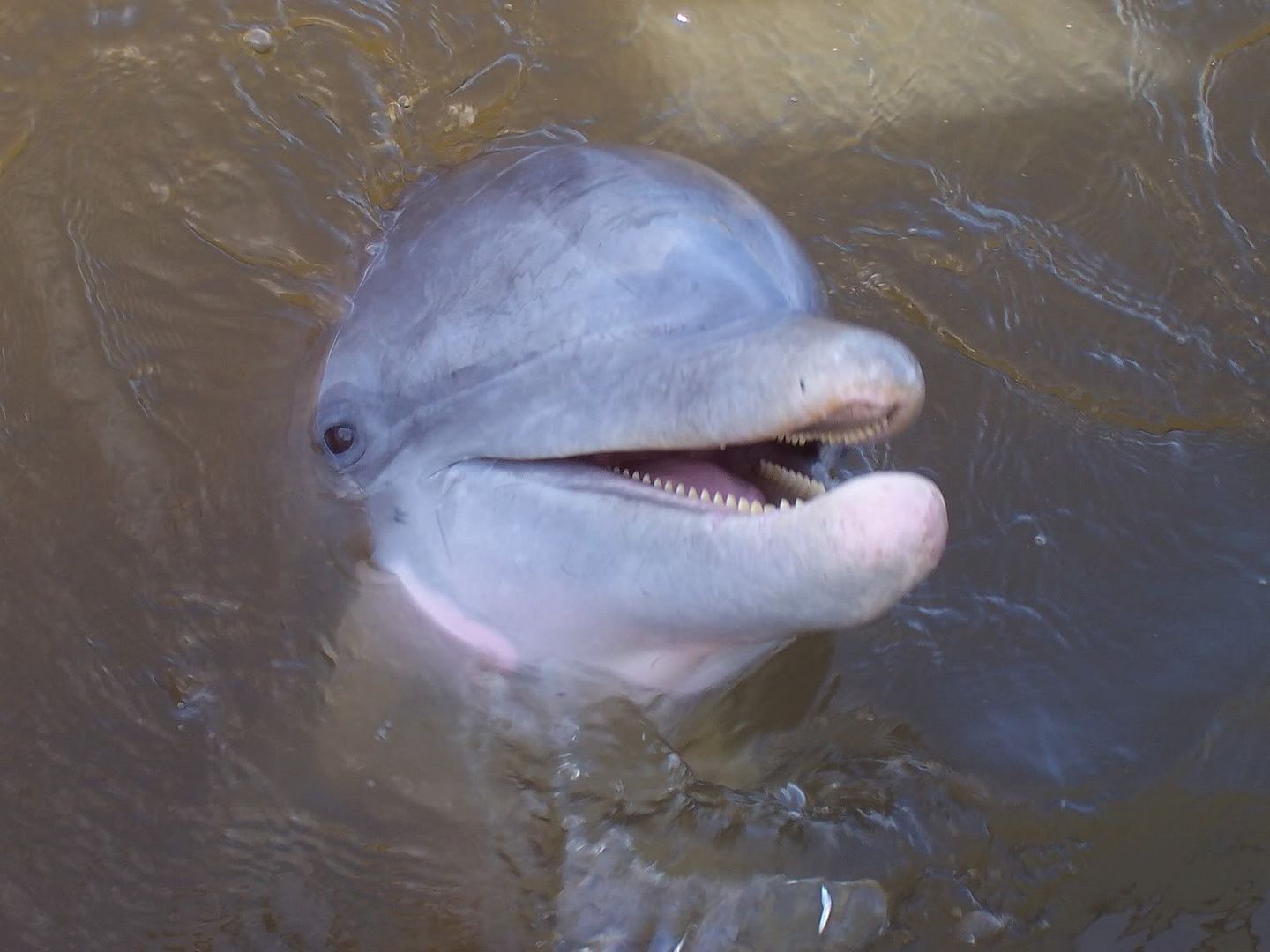 There are some HUGE loggerhead turtles in the water. Unfortunately, this one got tangled in the shark line, but we got him out safely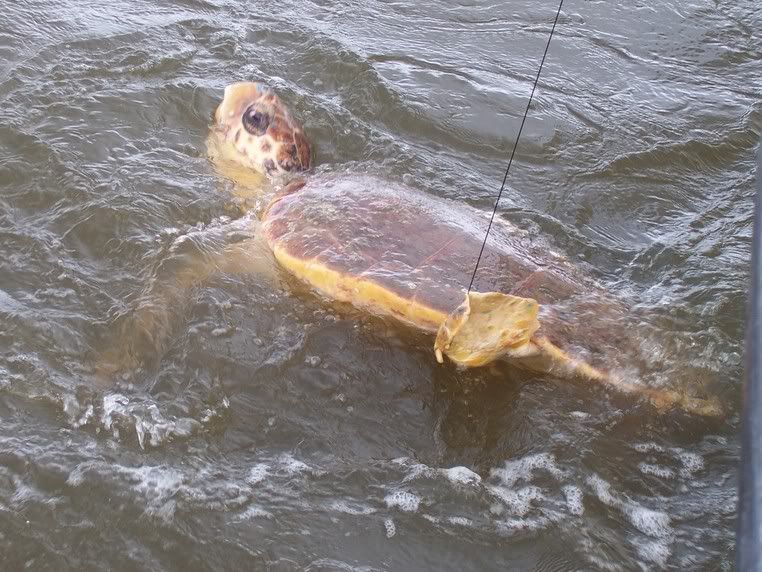 This isn't an aquatic animal, but Bradley found this GORGEOUS scarlet kingsnake baby in my apt. building and it was a photo opportunity before we returned him to the nearby woods:


Hope y'all enjoyed a taste of Savannah's wildlife