Howdy folks - new to the cat site, new to these forums (obviously) - just adopted myself a li'l guy named Marv from the local shelter to help make my new apartment a little more interesting.
Quick little bio for y'all - I was raised in NY with many animals throughout my life, including Cuddles, a cat I got when I was around eight or nine (hence the name). He was with me and the family for almost eighteen (!) years, and was both an outdoor and then, later in his life, indoor cat. He made it just shy of his 18th b-day and then, because of serious health problems, we had to put him down. It crushed me, and I still get teary eyed thinking of that cat - he was the best.
So fast foward a few years and I move into a new apartment that allows cats, and figure, why not?
So here's Marv, in all of his 11 week old glory, still getting used to the place and me, but adapting VERY well - I could have thrown out the "Your new kitten and his/her new home" info sheet the shelter gave me away - within minutes of being in his new home, Marv had exlpored every square inch, had discovered his food and litter, was playing with a toy and then sitting in my lap purring away like crazy. He's very friendly and extremely playful.
Aside from learning how to cover up his business without stepping in it and getting it all over the house, he's behaved himself extremely well - I haven't had a problem leaving him home alone when I away to work - he's usually either sleeping in his perch or waiting by the door when he hears me opening it. (I did leave him locked in the bathroom on his first half day home alone and he tracked crap all over, the second half of that day I left him with free roam and he was fine - since then I've gradually increased my work day - today's the first full eight hour day, in fact - he's probably dozing on his perch watching the workers next door right now!)
I was a little nervous about getting him from a shelter but we had our first vet visit last Friday and he was very good about it - there was an hour + wait and Marv just dozed in his box, oblivious to the world. He tested negative for leukemia and feline AIDS, negative on worms (the shelter gave him a dewormer), and negative on ear mites (he had some gunk in them from the shelter - I've been treating him with ear drops). I was very relieved, to say the least.
So, that's that, and here he is - the first shots I took of him!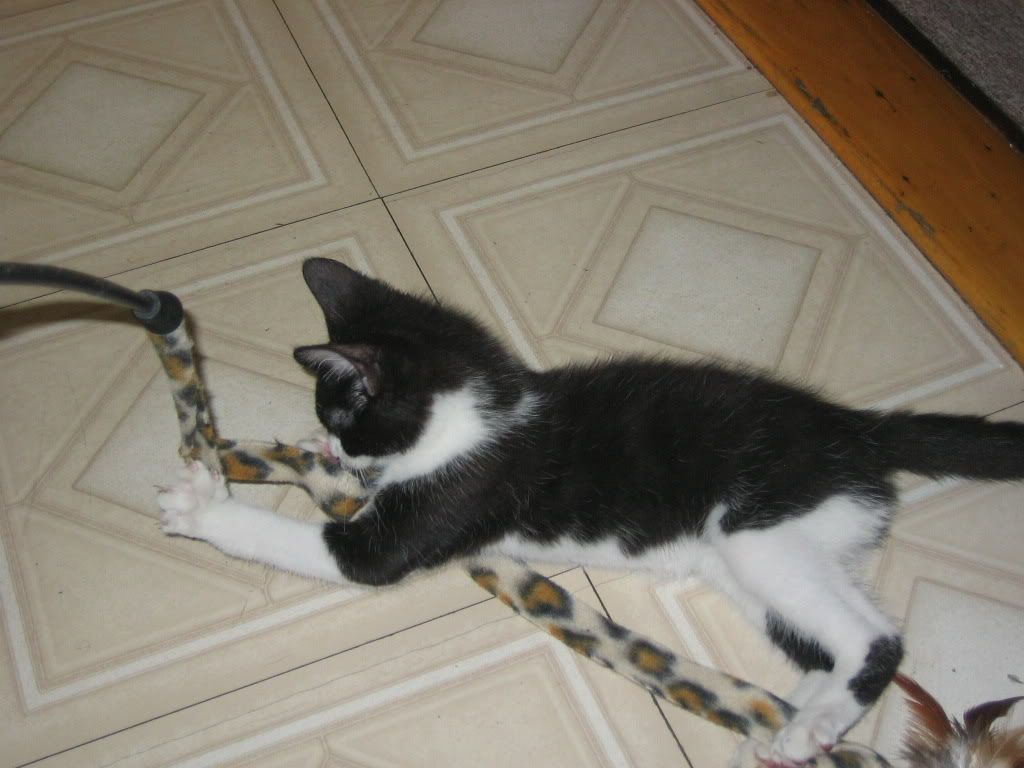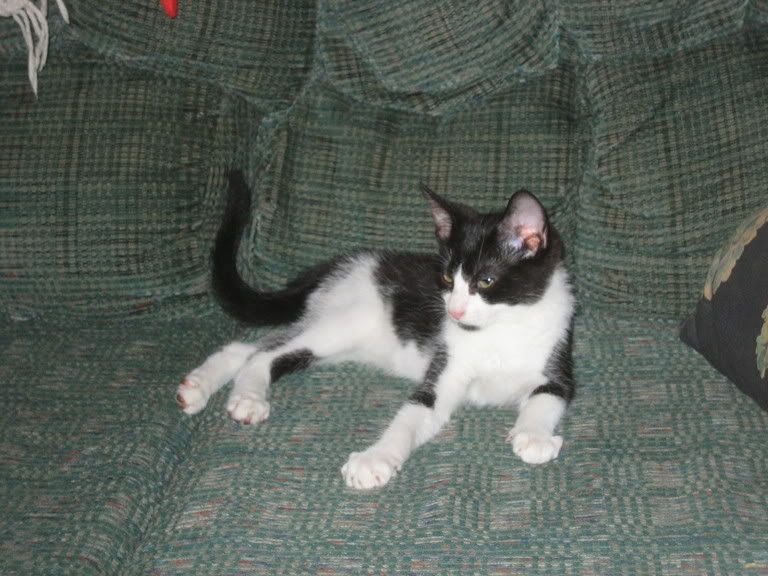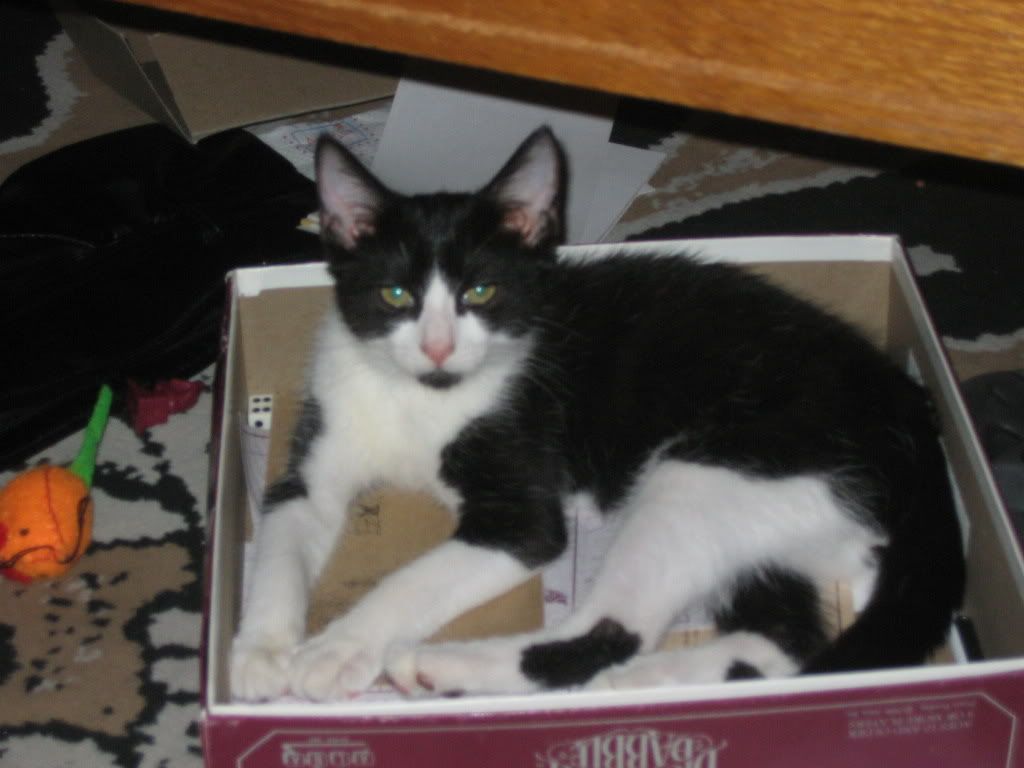 Let me know what yez think!
(PS - I do work, and run around fairly often, so if I don't respond right away, it's nothing personal - I will be checking this board at least twice a day though!)