This morning I caught them heading over to the shrubby knoll, which was Freddie's favorite spot. I had to be super quiet. When they first greeted each other they kissed for a long time! I grabbed the camera, but dang! --didn't get it, but I did get the goods on the secret meeting. Have a look: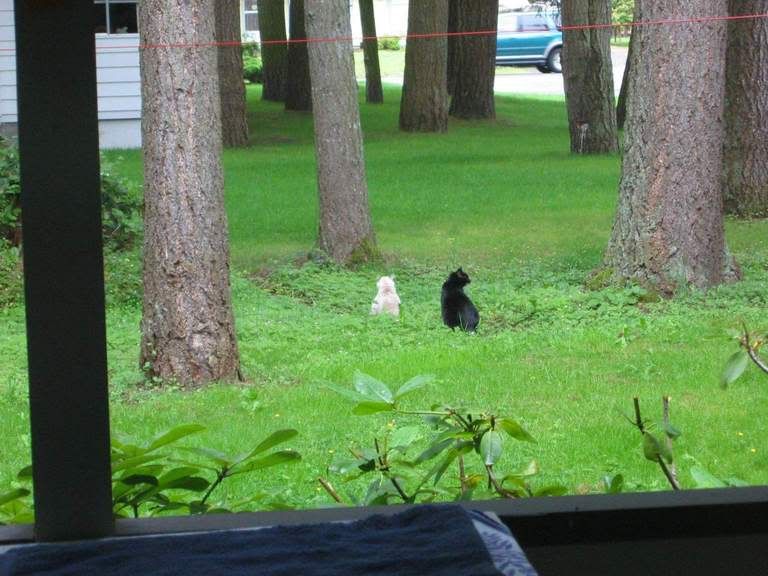 Quietly looking for any danger......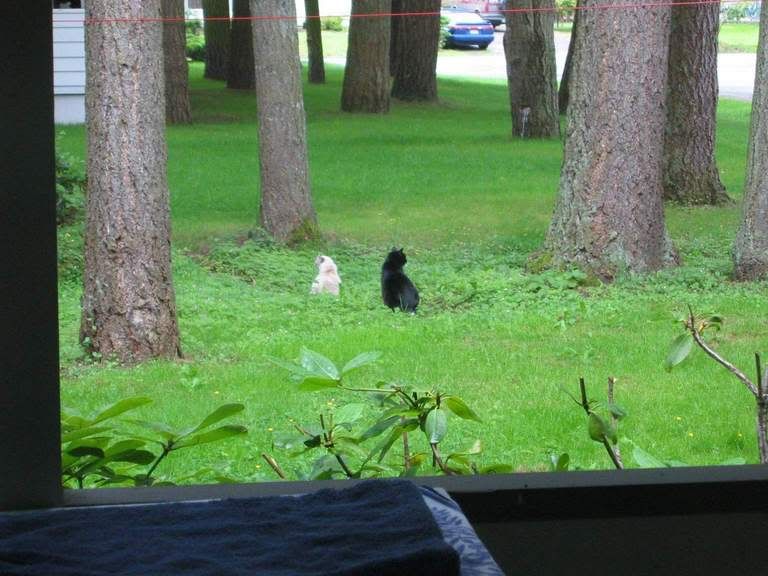 .....and they're off!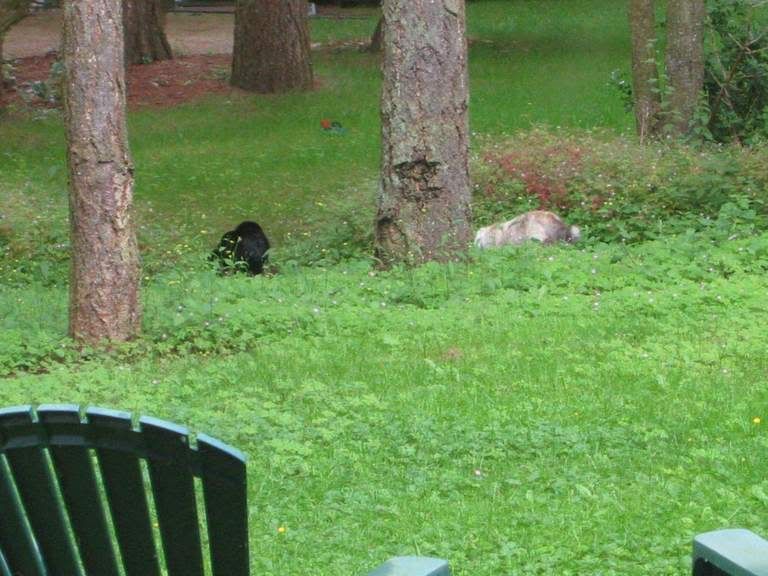 Mom sneaks on her tummy and gets these shots: