This moment happened just yesterday. This beautiful white Siamese/mix is Measie, Sasha's girlfriend, our beloved Freddie's sister (Freddie RIP 11/9/03
). This incredible shot Eric captured from afar with his zoom lens. She's sitting by Freddie's grave, very quietly. She has never sat beside Freddie's grave, but yesterday would have been the two-year anniversary of his arrival to us.
This is just an amazing photo to me, and made me cry. It's just Measie, but boy, is it ever special!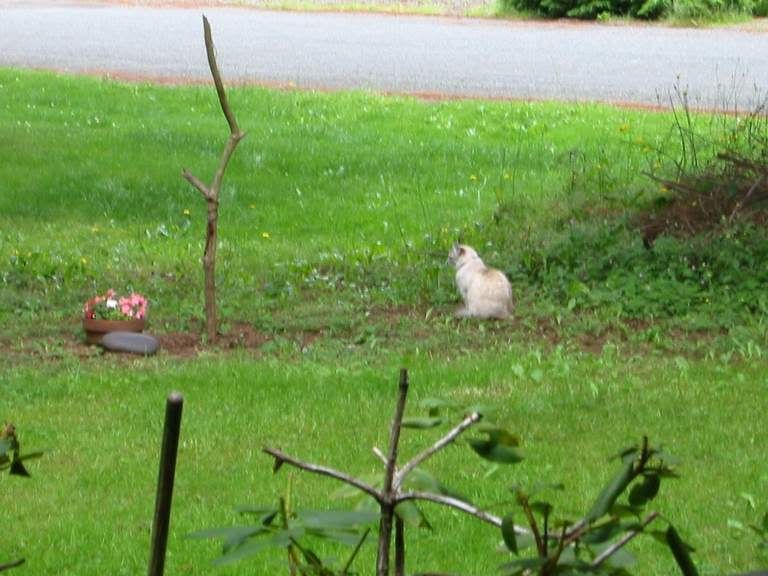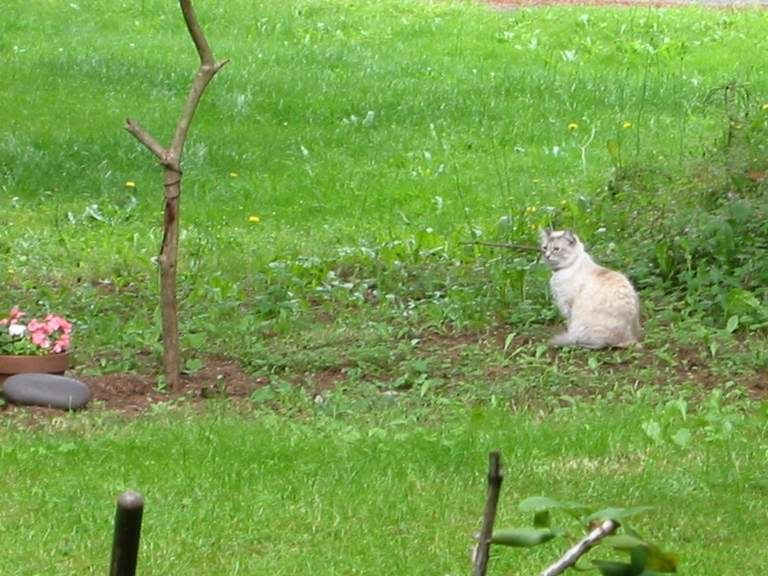 And here areSasha and Measie, together, at Measie's hippie house across the street, where Freddie was born before he was a gift to us.
That was Freddie's mama in the window to the left. She is now with him.