Hi everyone! I managed to borrow a digital camera again so I thought I would update you on Lucky and Rambo! Rambo is now 4.5 months old and Lucky is 9.5 months old. Rambo is enjoying his last few days as a real male...(
) before he goes in next wednesday. I'm not sure how lucky will handle the separation...
Without further ado.... (there will only be a few at a time as dialup makes uploading very slooooooow
)
My princess Lucky (caught doing something she shouldn't...)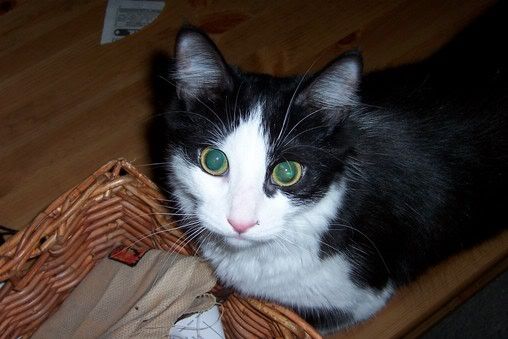 And my main man Rambo (coming for cuddle time!)
And my apartment after a play session.....