We had a catering to do yesterday, about 150 folks supposedly (only about 75 or so showed up, lol). And since I had promised a couple of you some pics, here we go! Now, mind you , these were made before the reception, so parts of the garnish, and some of the "last minute additions" aren't there, just empty dishes, lol.
Firstly, the brides cake....standard white cake, but with cream cheese icing...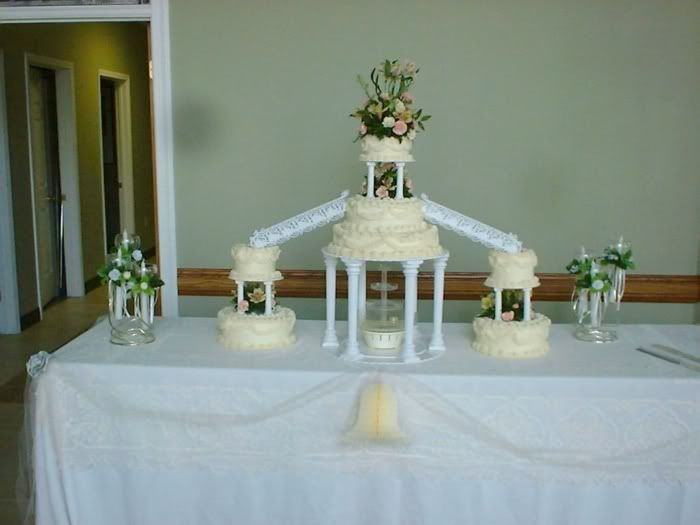 The vegetable trays, notice the butternut squash vase w/onion flower arrangement:
The watermelon fruit basket: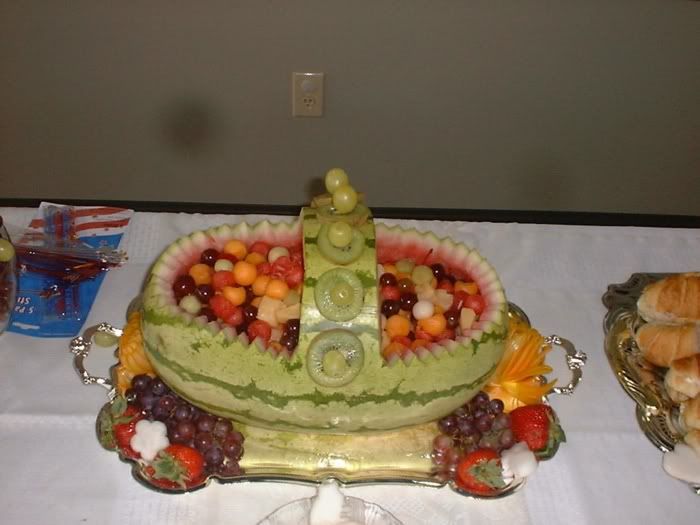 The bride's sister wanted a bowl of red and green grapes: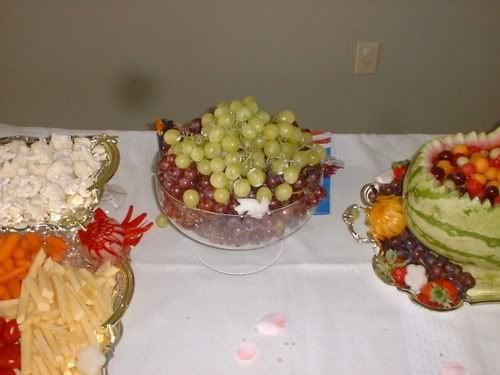 Chicken salad, ham & cheese, and tuna salad croissants: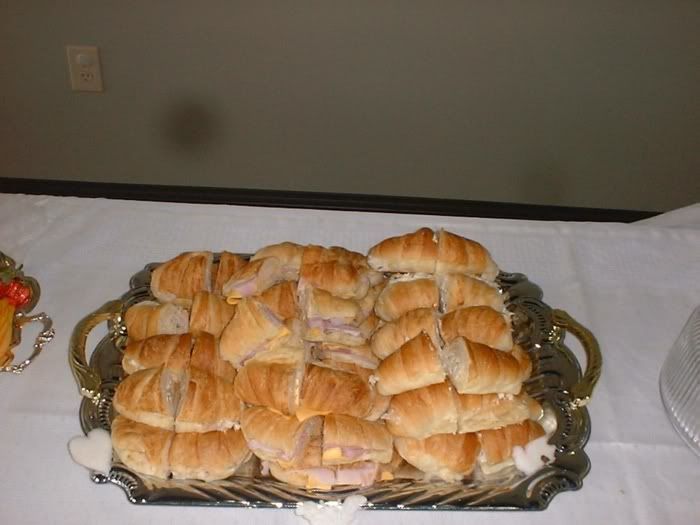 You can't see the detail, but this pineapple is studded with black and green olives, pineapple , ham and cheese.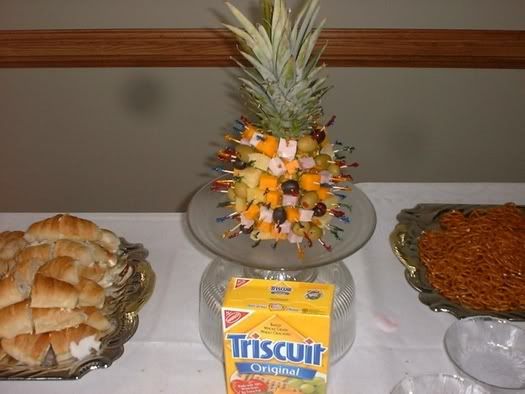 The last of the food table, pretzels, strawberries and bananas (where the empty bowls are) to dip in chocolate.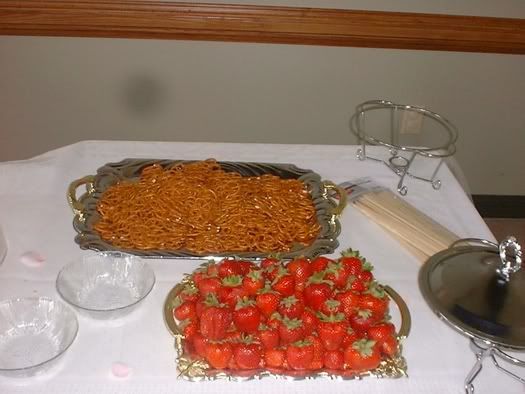 Somewhere are two chafing dishes with sweet and sour meatballs in one, and coctail smokies in sauce ....I had pics of them, but don't know where they went, lol! The groomscake was white chocolate cheesecake...if I can edit the pic so that it's viewable, I'll add it, but it was in front of a bright window, and the pic is very dark.