He's growing up so quickly! So, Jackson and Cricket are starting to get along. Actually, Cricket beats my poor dog up! He attacks his face. It's all in fun, though. Jackson knows that he's not supposed to bite the kitty, though, so he's a little confused as to what to do while Cricket is attacking his face, legs, or tail. Poor guy! They are sweet with each other at times, though. Picture time!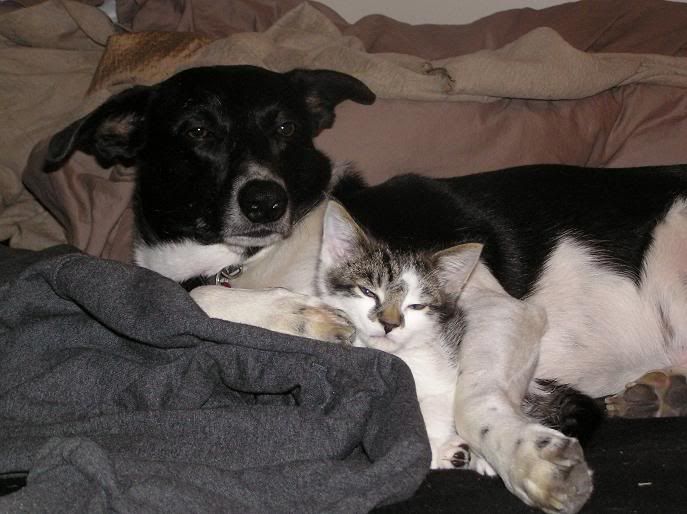 Above: Jackson and Cricket napping with each other.
Below: Jackson and Cricket sitting with each other.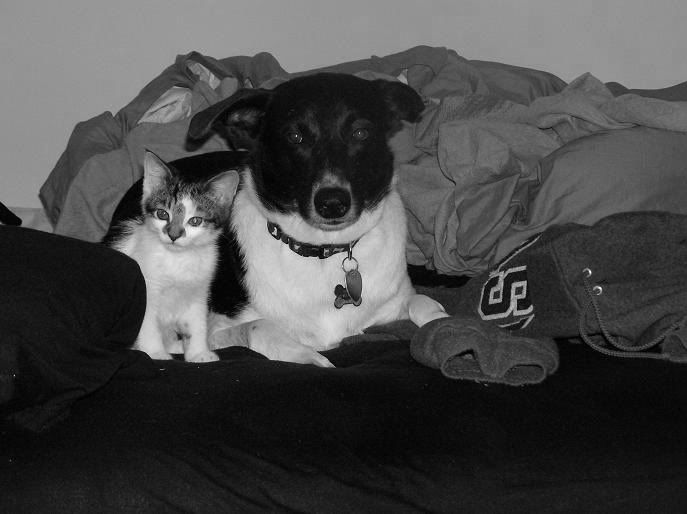 XOXO's, Emily