Here are just a few of the 6... the others were sleeping and didn't want to be disturbed....
Here is "Chance" the only boy. He
s sleeping like this in my hands. Oh by the way.. we named him "Chance" b/c he has no good "Chance" with 5 girls....
Here is "Spicey". She has always been the biggest and always done everything first. She has a "Spicy" attitude. That is how she got her name.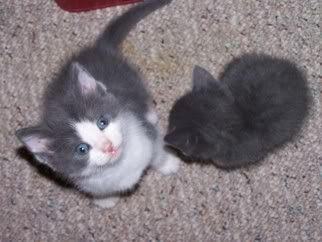 Here is "Petals and Dots" Petals is the runt. She is so little!! And "Dots" has an almost twin which we named "Spots"
Here again is Spicey and Petals. And Dots sleeping in the back
. Look at how little Petals is next to Spicey!!! Petals is so little but I amplease dto announce that she can sure hold her own!!!
Thanks for looking.