My little bundle of joy the second day we had her........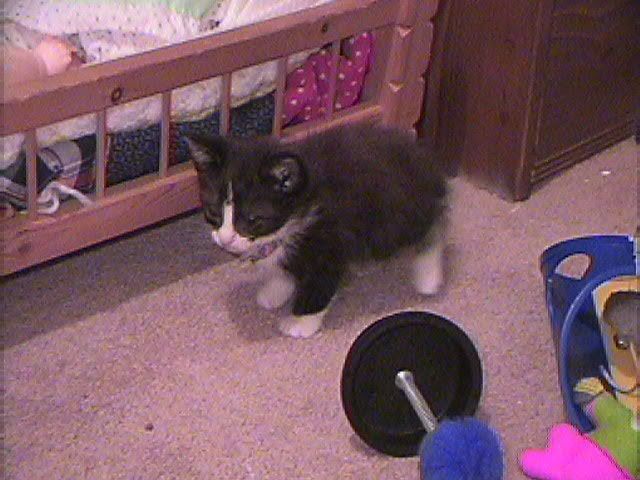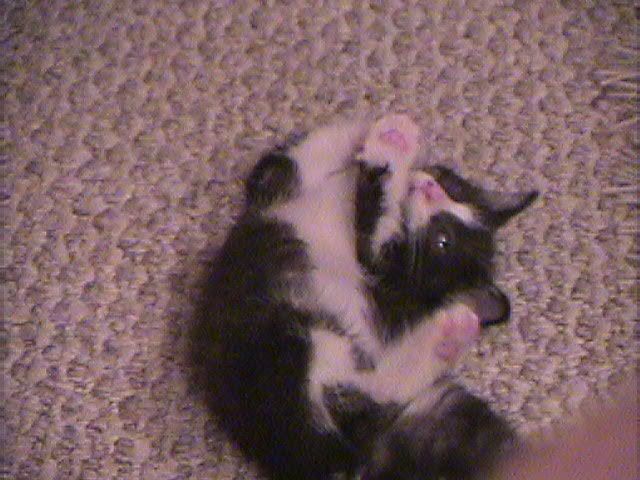 a little older here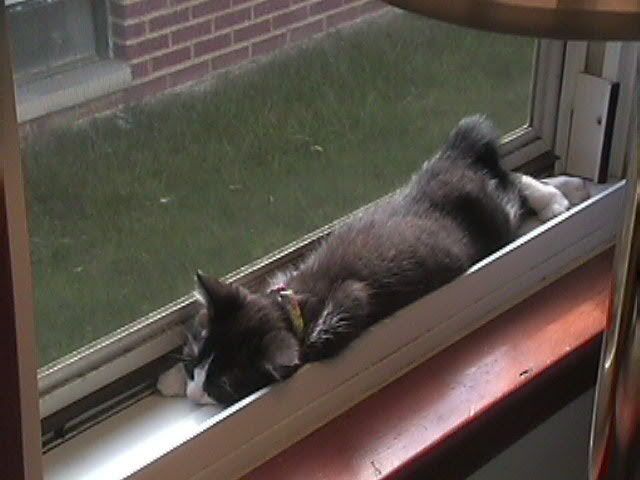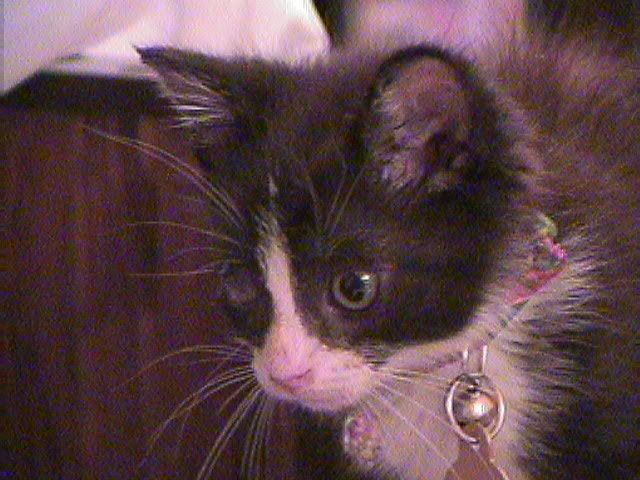 Playing hide and seek with Trixie.....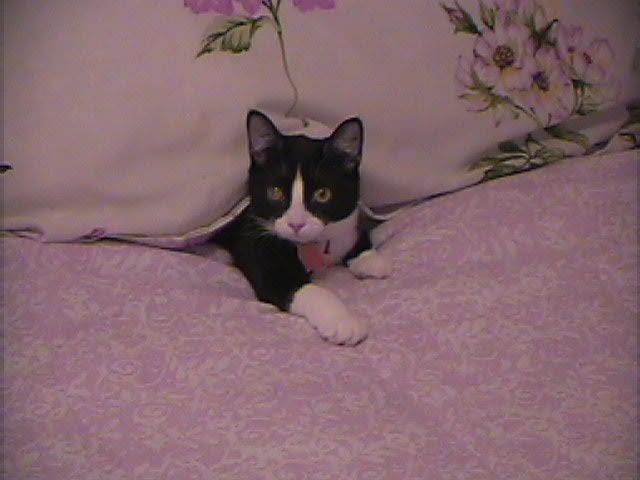 She loves it when I pull the drawers out to organize them!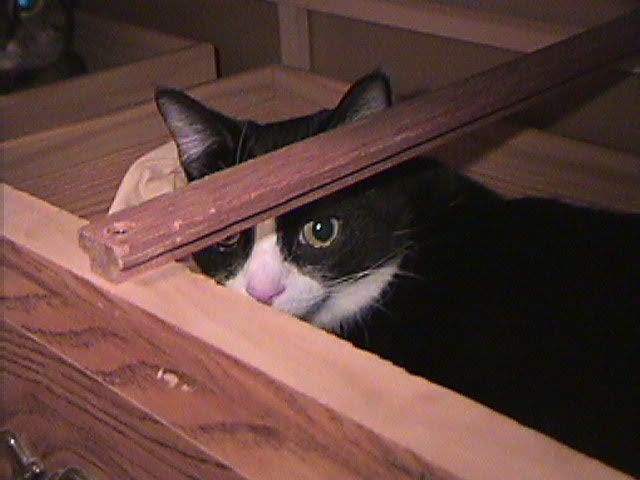 Come on Elmo...we're going for a walk.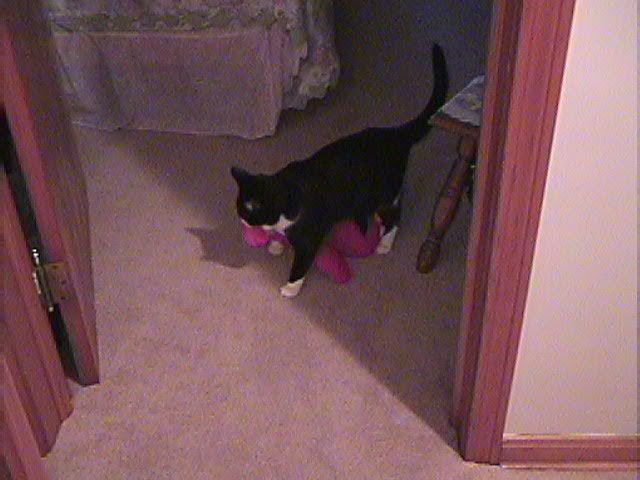 My mom thinks I'm beeaaauutiful.........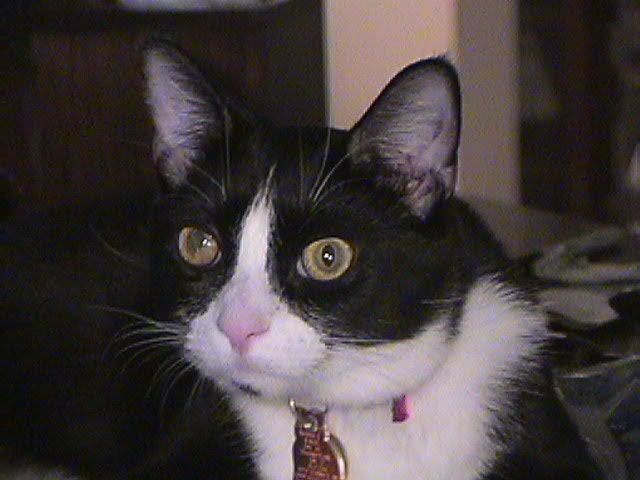 She loves her pillow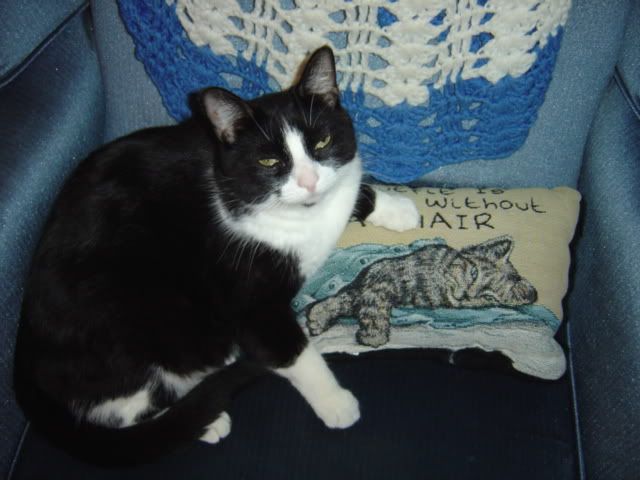 She sees me through the kitchen window out on the deck. She always puts her paw up as if to be waving hello!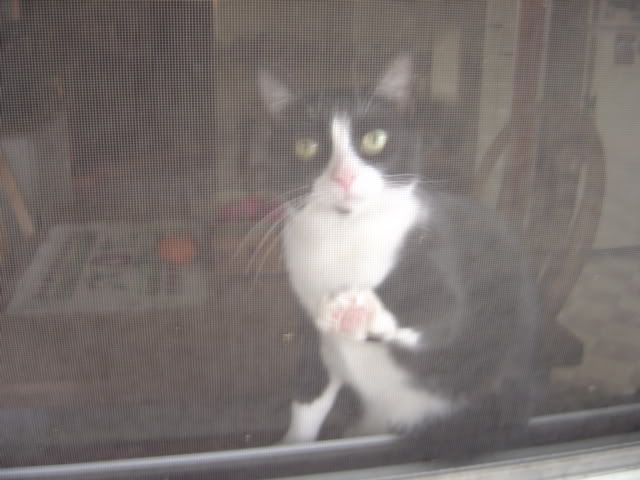 Is this drawer where the catnip is stored?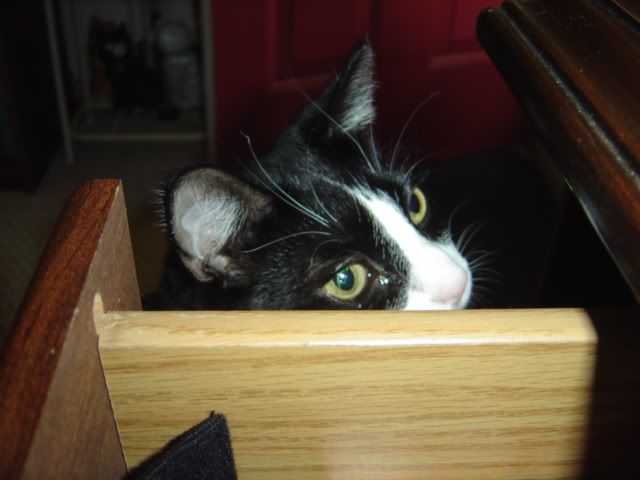 Mom wanted a profile and then laughed at me and told me I had big ears!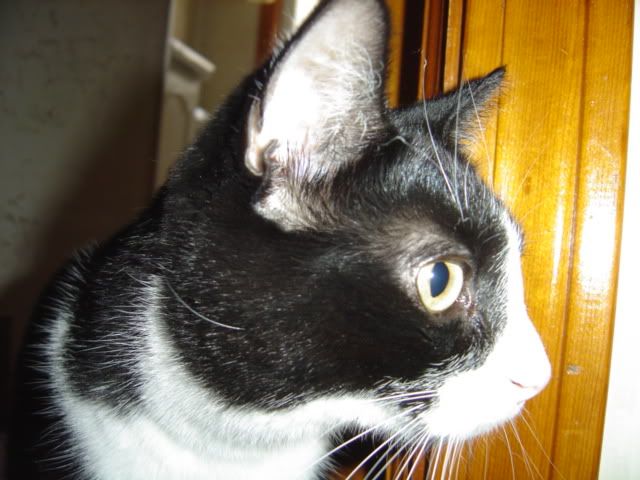 Help, I'm in jail! Tiggy, bring me the key or else!!!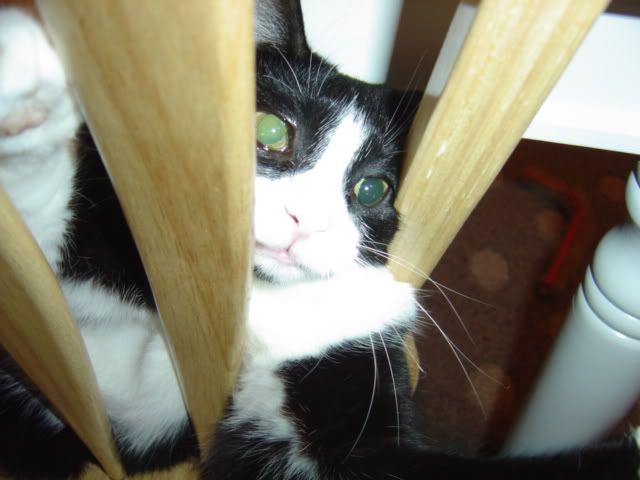 Hey, here's a hole in my jail.....maybe if I squeeze out upside down I'll make it!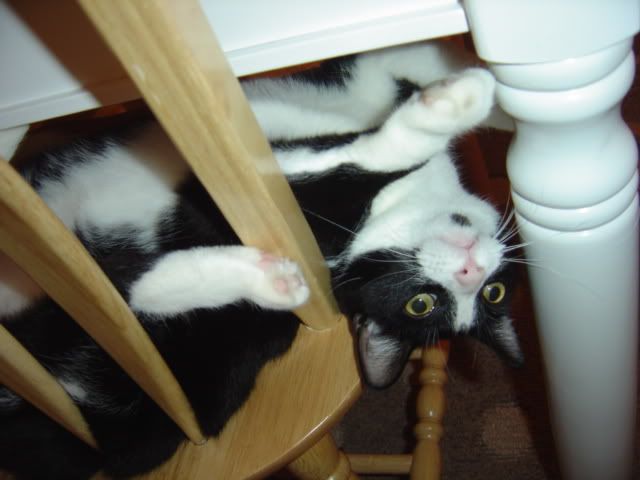 One of mom's favorites....me posing with Auntie Sarah's boys, Riley and Amad!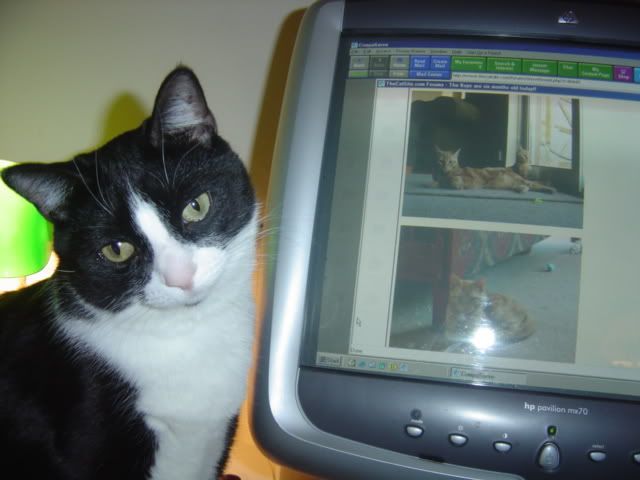 Me and my offspring......(the father is Auntie's Chris's George, but he won't take responsiblity......
) Watch him ladies!
Thanks for looking!!!