As some of you know, Chris & I are expecting our first child in just over 2 months time. Therefore we decided that we needed to take a trip before this and what better place to go to than the Whitsunday's in Queensland.
The Whitsundays are a bunch of islands in the north or Australia, and many of you would associate this with the Great Barrier Reef. It most certainly is paradise up there.
Its all so perfect as my best friend and her husband live there so we try and go up there to see them whenever we can.
Many of you have asked to see some pictures of our trip - so here goes
The first night we arrived we stayed on an island called Hamilton Island and this was the view from our window (the tide was on its way out)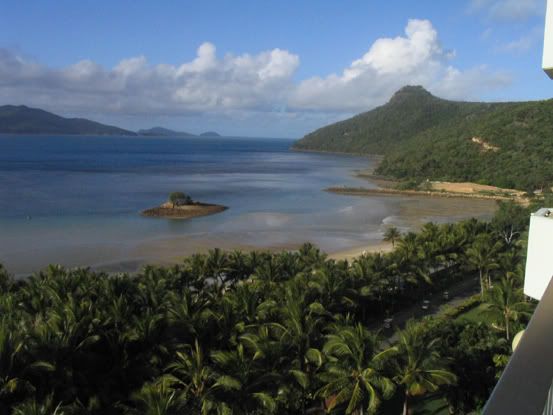 The Beach on Hamilton Island.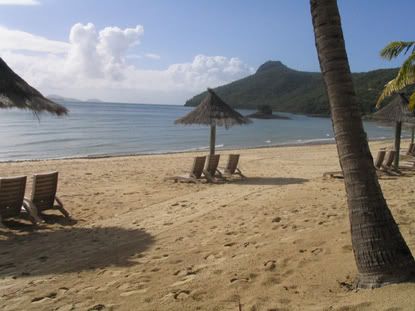 One of the many pools overlooking the ocean.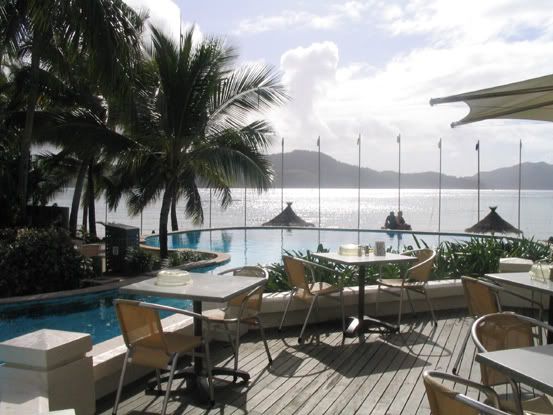 Another pool.
My best friend Kerrie & husband Tom. This was taken on Sunday during lunch at a resturant overlooking the ocean. The lunch was called a "long lunch" and it seriously was long.... 8 courses in 4 hours!!!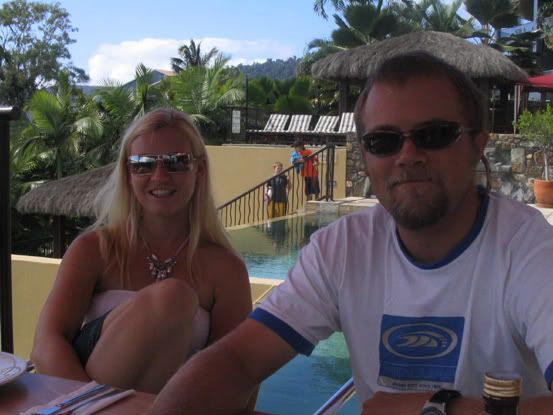 Tom works on one of the islands in the water activities area so on one of the days we went over there and chris got to do some parasailing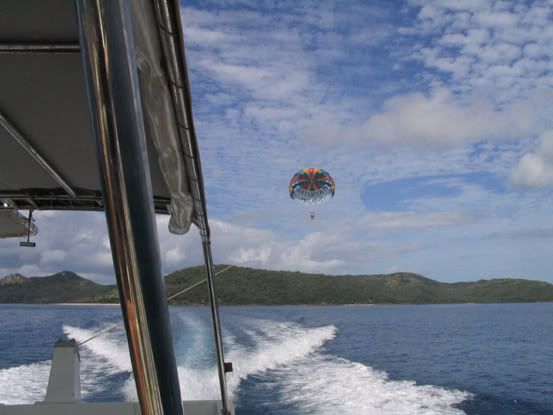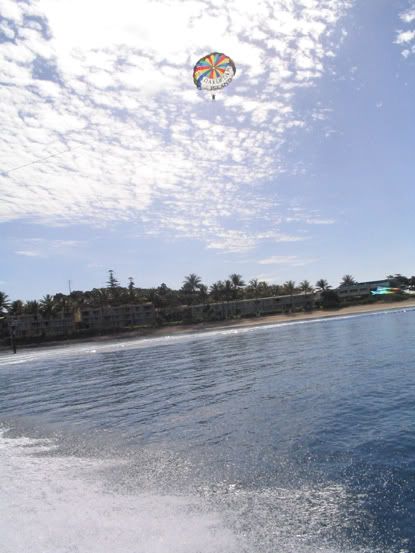 Chris looking relaxed on our way back to the mainland in our own private boat.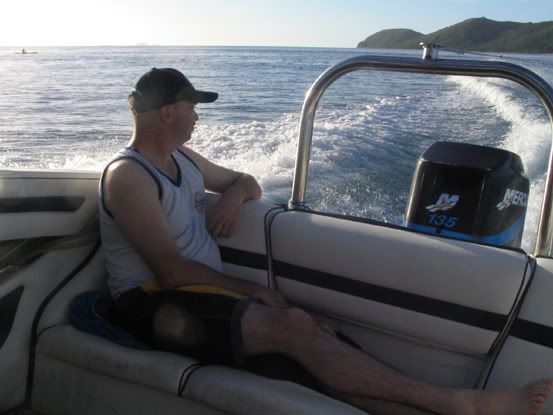 View from the boat on the way back to the mainland.