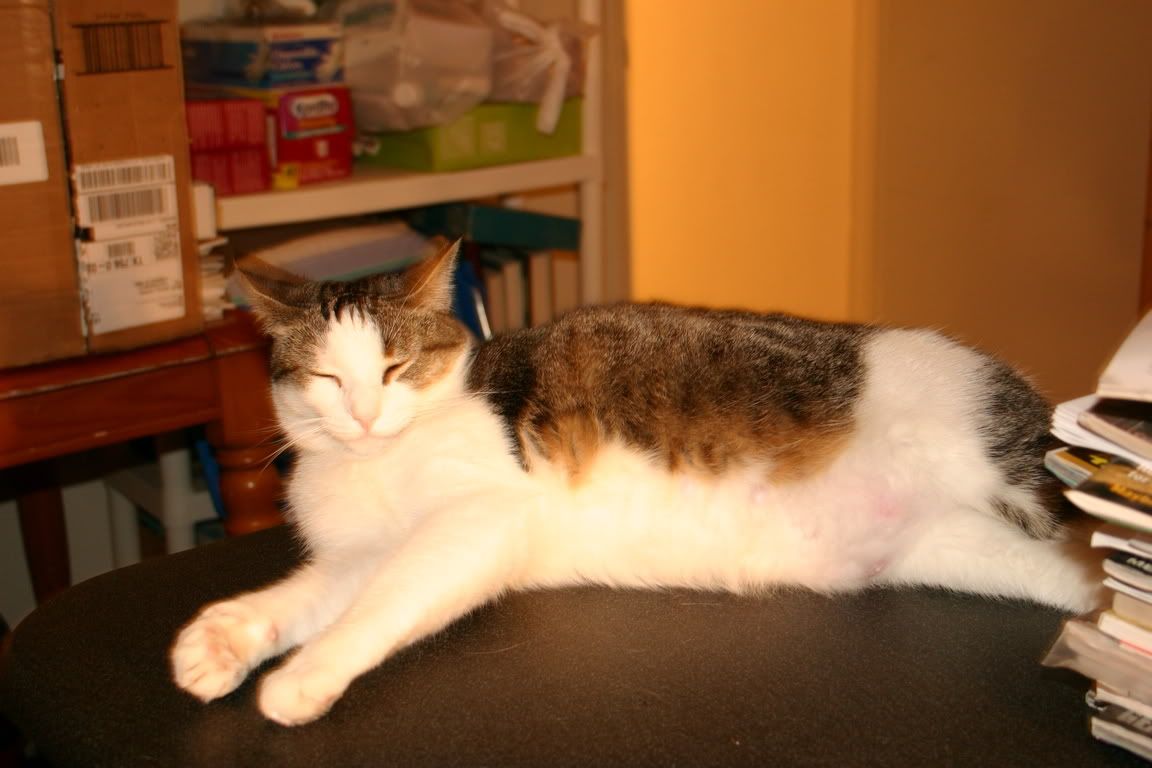 Clyde's sister, Little Bit, was lost almost two weeks ago. She would sit just outside the back door and watch Clyde wander around, and would usually come in and lay down and go back and forth.
This particular night, there were a lot of mosquitos so I pushed the door to where there was just a crack. I went out an hour later, and Clyde came in, but Little Bit was nowhere to be found.
She wouldn't go up to anyone and didn't like cars, so I believe she might have fallen prey to a coyote since we live 300 yards from the edge of city/country. I have driven the neighborhood and asked neighbors, and look every night, but I'm afraid she is gone.
Little Bit was almost 2 years old, and had finally learned to love and trust me. I believe she was abused by a former male owner, and I worked hard at loving her and treating her with kindness.
Clyde of course is devastated, and I'm happy to announce that I will be adopting a 4 month old kitten named Phoenix to be his new partner. Clyde and I both miss Little Bit, and he wanders the house meowing for her to come out and play. It's all I can do to hold back the tears, and it really tears at my heart to have lost her.
Pray that she went quickly and didn't suffer if she indeed has passed.
Mike & Clyde