I went out to my car to go to lunch today, and here was this little tiny baby deer standing by the electrical fence all be itself. You could tell it was a bit afraid of me, but it didnt' run off or anything. I just happened to have my camera in my purse, so I took it's pic. I looked all around for the mom so I woulnd't get charged at like I did with the Canadian geese, but there is no mom to be found. I looked around later as I drove off, and I didnt' see any in the road. *thank God* The little sweetheart walked over into a big thing of bushes we have there and snuggled down in it. He/she was still there when I left. I felt terrible leaving it. IT's the most beautiful creature I've ever seen and all of my mothering instincts popped out, like they do for TTP, but I left it alone. Does anyone think I should have called The Humane Society or anything? It couldn't have been any more than a month old.
Here are some pics.
When I first saw it by the fence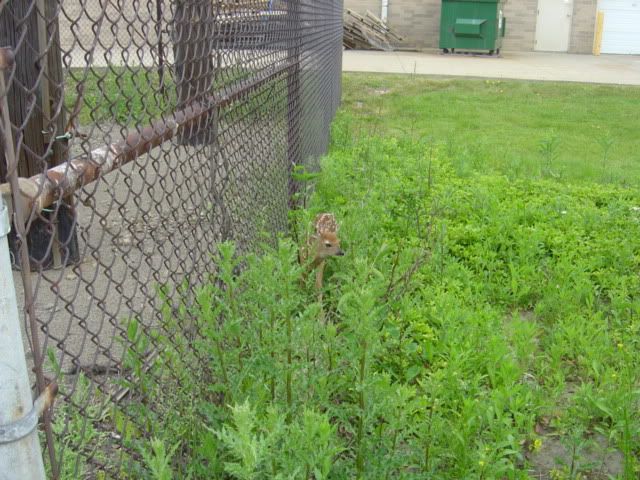 Hiding in the bushes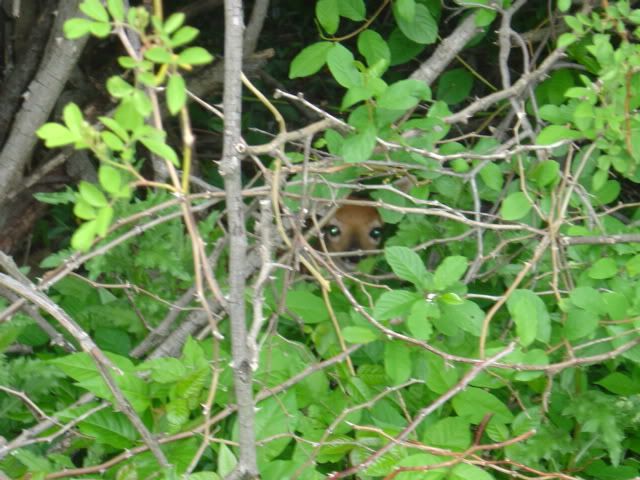 Isnt' it just the cutest thing? Please say a prayer for it that it will be ok.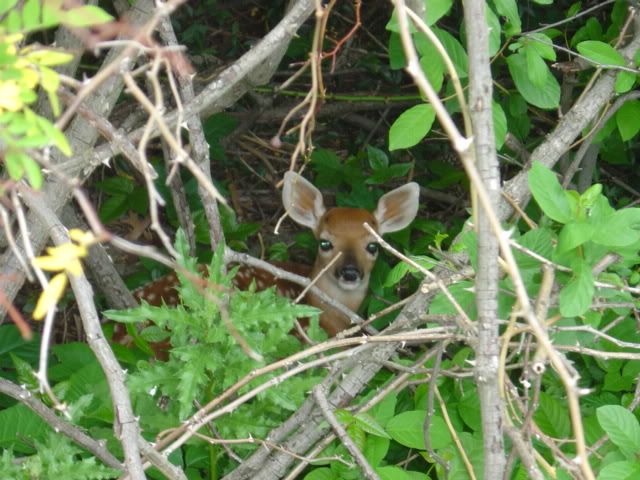 I don't know if any of you remember but I have a robin's nest outside my window at work. Well I tried taking pics today. Hard to see. There are 3 new borns in there.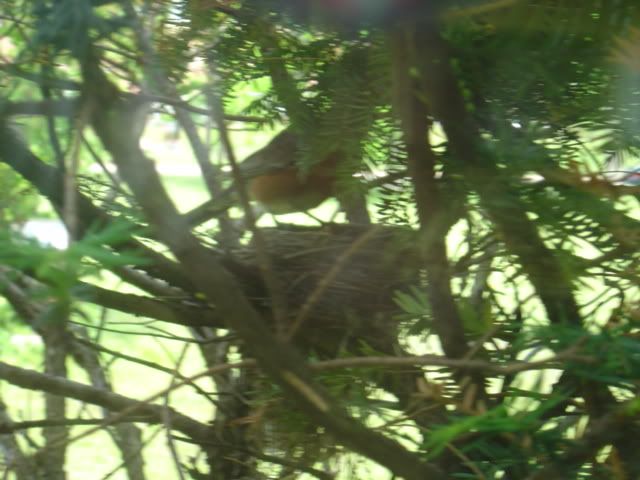 If you look close, you can see one of the babies heads up waiting to get fed. sorry for the bad pics.