Hi all
,
I went to FL for a long weekend with my best friend, Elizabeth. The highlight of our trip was definitely the Big Cat Rescue in Tampa. We also had a great time at a shopping/entertainment district in St. Petersburg known as The Pier and, of course, the beach!
Without further ado....pictures!
The Big Cat Rescue was the first destination on our trip.
This photo is of a lion with an interesting story. He shares his enclosure with a white tiger. Now, normally tigers and lions would not live together in the wild. But these two came from a roadside zoo that raised the two together in hopes of breeding white ligers
The zoo went belly-up, but the pair are such good friends that they live together to this day!


And here's his partner in crime (she wouldn't come out of her cave)


Got some GREAT shots of their two snow leopards! Here are a few


This leopard put on quite a show for us! In the 2nd shot, he's auditioning to be a part of TTP. Whaddaya say Susie?

What's that up in the tree? It's a bird! It's a plane! It's....a bobcat!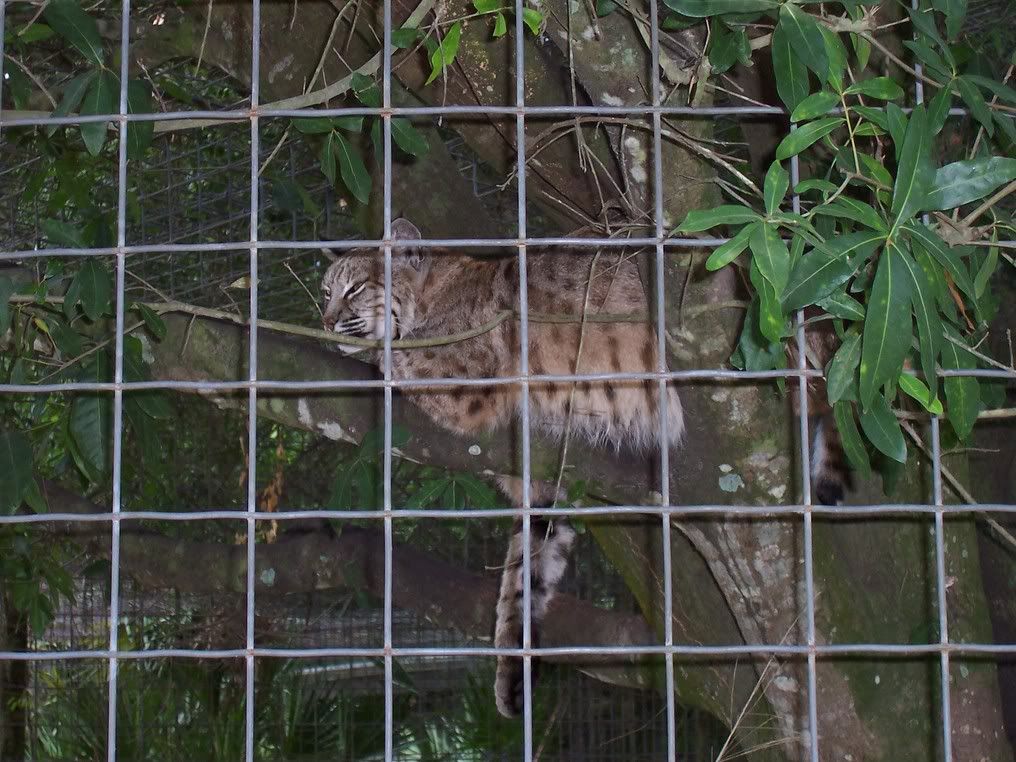 Here's Elizabeth and I posing with a tiger (from a safe distance!)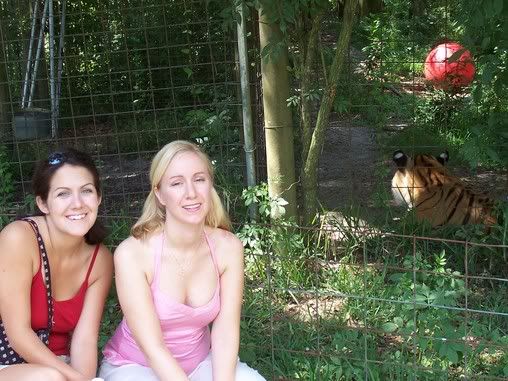 This is one of my favorite pics from the trip. This is E and I at the helm of the HMS Bounty. This ship was used in the movie "Mutiny On the Bounty." We got to tour it while it was docked at The Pier.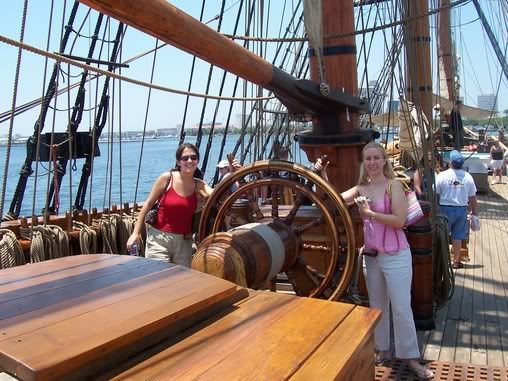 Look very closely at the left side of this squirrel's head and you'll notice he has....3 ears! He followed us around this park, so I had to take a picture of the 3-earred squirrel!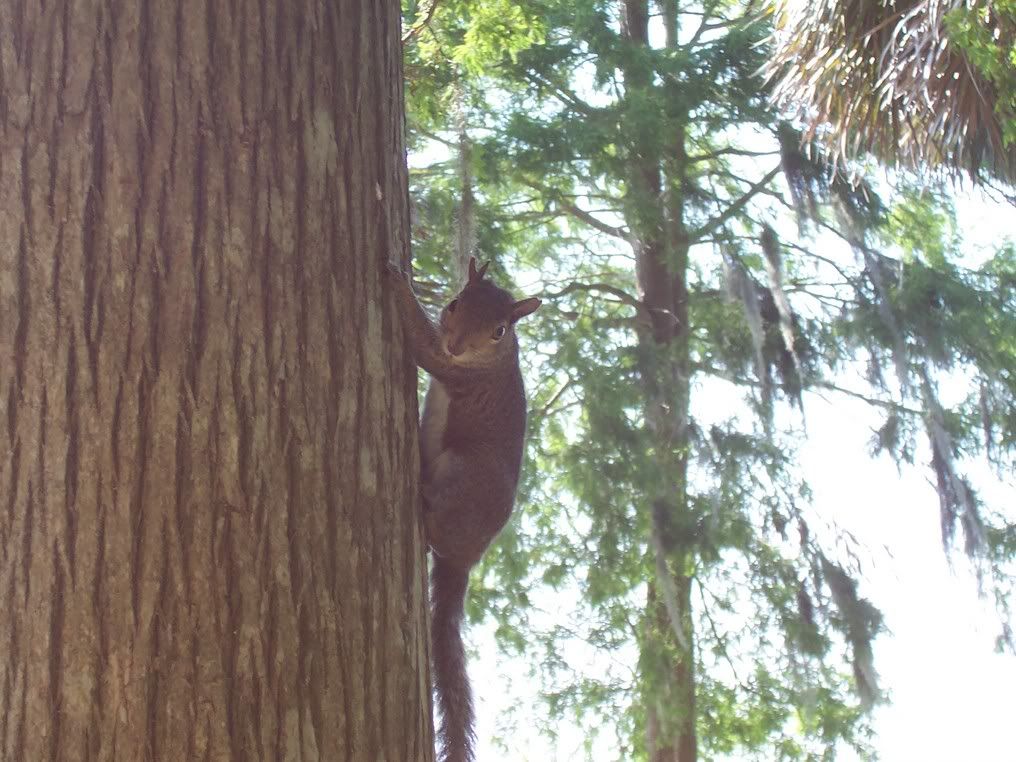 Here it is, my favorite shot of all....a beautiful Florida sunset. Aloha!


If you'd like to see some more pics, click here for My Photobucket
Hope you enjoyed your virtual tour of the sunny Gulf Coast!