http://www.petendipity.com/petofthemonth.htm
click on the link and vote for kiki. she's cute and belongs to me.
better reasons:
-she is a people person
-shes nice and doesnt pee or poop in any place besides her litter box
-she likes to purr and is a lover
-she finds everything fascinating and can play with anything and everything
-when my bf and i broke up she cuddled and slept on my legs.
her winning the pet of the month contest would be awesome so please vote for her, everrrrrrrrry day of the month if you can.! thanks so much, i appreciate it you guys<333
heres more pictures of her:
she kinda tripped and is looking dazzed ish here.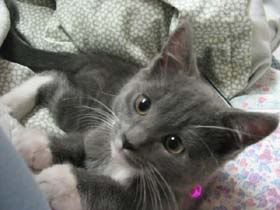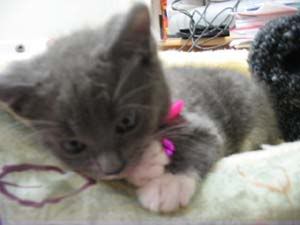 and good luck to every other lovely cat and his/her owner this month
!!
im excited because its my first time entering.