my sister and her partner live and work in afghanistan and have "adopted" some stray animals
her email is as follows
Thought you would be amused by our latest challenge of living in Afghanistan.

We have 5 kittens from our family cat, Garry collected another 2 found dying in the mud, and now another 5 have turned up in our storeroom cupboard. That makes 12 kittens!!

Plus on top of all this, we also have adopted an Afghan Wolf Cub, don't even ask!....
and here are the photos she attached
a litter of kittens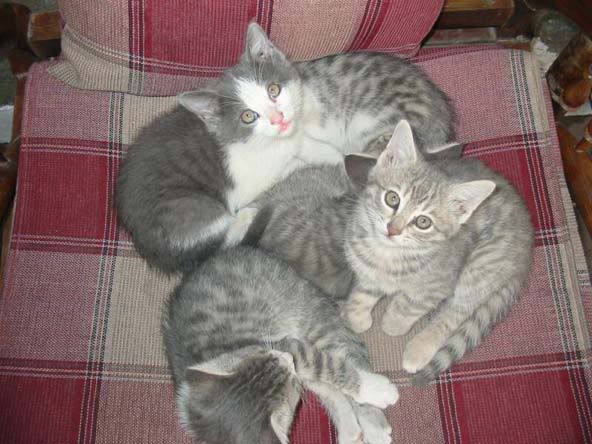 and a Afghan Wolf Cub