Here are some pics of my sweet little kitty Joshua. Those were taken shortly after I adopted him (3 months ago). He has gained some weight since.
He is such a great cat. Loves to snuggle. Likes to follow me around. I really think he's a dog disguised as a cat. He even plays fetch.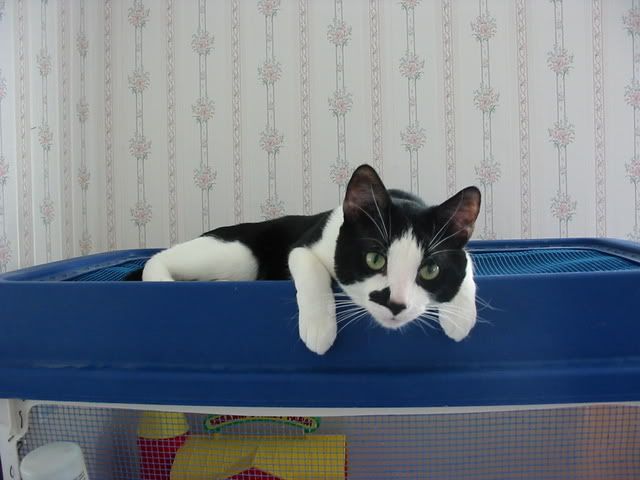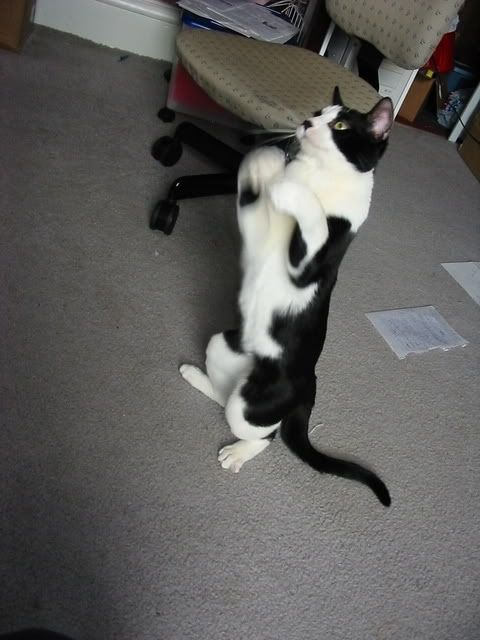 finally, here's a picture of him doing what he does best... meowing!!