Is it just my little fuzzy guys or are males in general more cuddly than females?
I have 2 adult persians -- 1 female/1 male and the male is an absolute mush-boy. I also have 2 kittens (10 weeks of age) 1 female/1 male and male is also a big mush.
My little Bob (kitten) is being accused of being a "momma's boy" around here. He follows me wherever I go, sleeps with me and is real close to having a live stuffed animal--a total mush
Don't get me wrong...my 2 females love to be picked-up, played with and stroked but they seem to be much more independent...even my little girl at 10-weeks of age.
Just wondering...
We are 4: [IMG]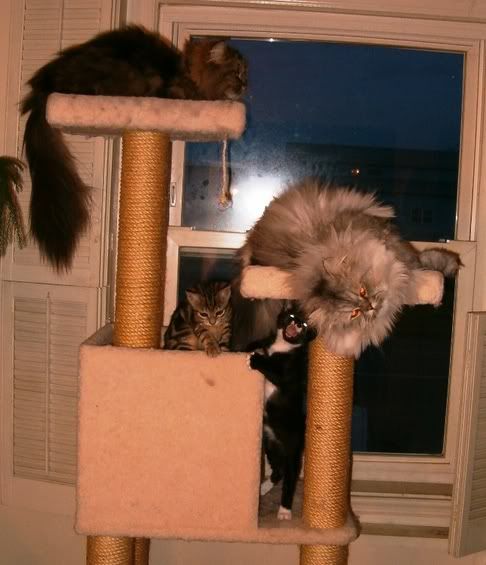 [/IMG]