After 3 weeks of togetherness, Chloe and Iris are making leaps and bounds of progress in their relationship. Despite nearly endless wrestling sesssion over the last few days, yesterday I caught them several times together just hanging out. (Don't tell Chloe I posted these - she's got a reputation of not liking Iris to protect!
)
Hmmm...what's making that noise?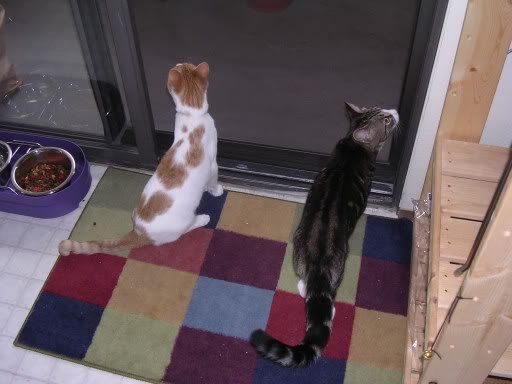 Chloe: Finally, I've wiped her out.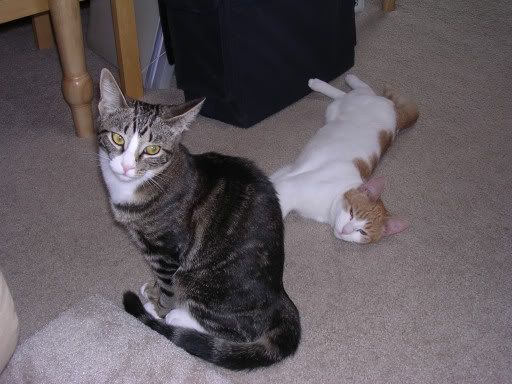 Iris: Haha! Now I've wiped
her
out!