First, he jumps on my lap for chin scritches, and to see what is up at The CatSite!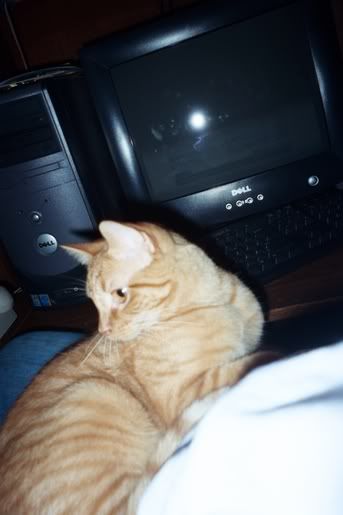 Then he takes a full bath!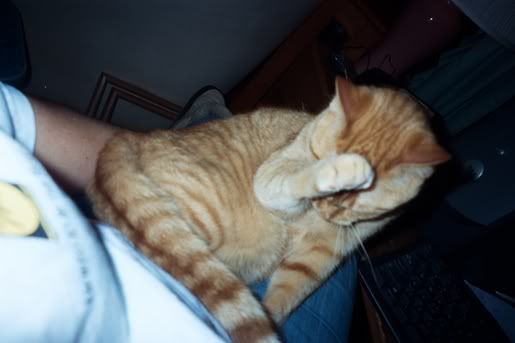 Finally, he falls asleep-RIGHT ON MY TYPING ARM! But which is more important, his nap, or my posting? Yes, the nap! But I can still navigate s l o w l y with my other hand!