Waffle turned 3 yesterday and had a very small little shindig late at night when Brendan was able to come over. I thought it would be fun to show you guys how my baby girl spent her relaxing birthday...

"Oh my gosh did you see that?!"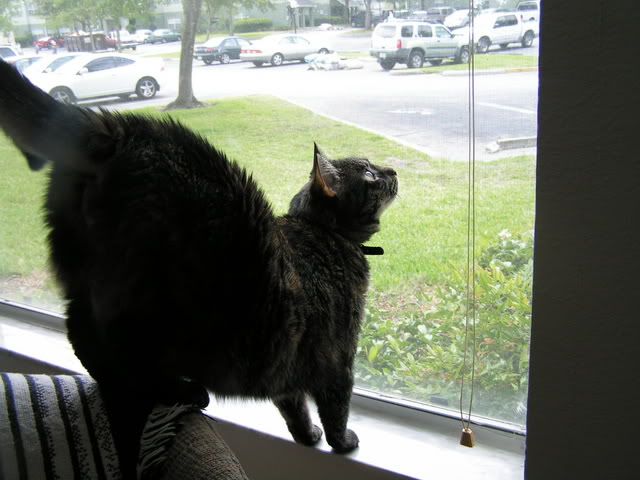 "Now it's on this side, come quick!!"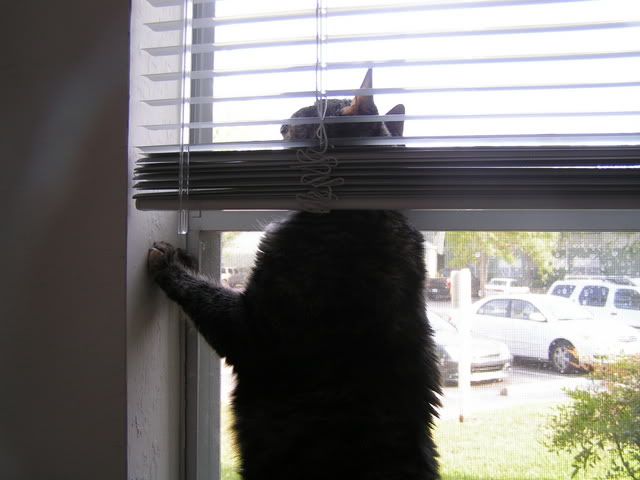 "Don't worry mom, I'm 3 now, I can protect us from the little buggers outside!"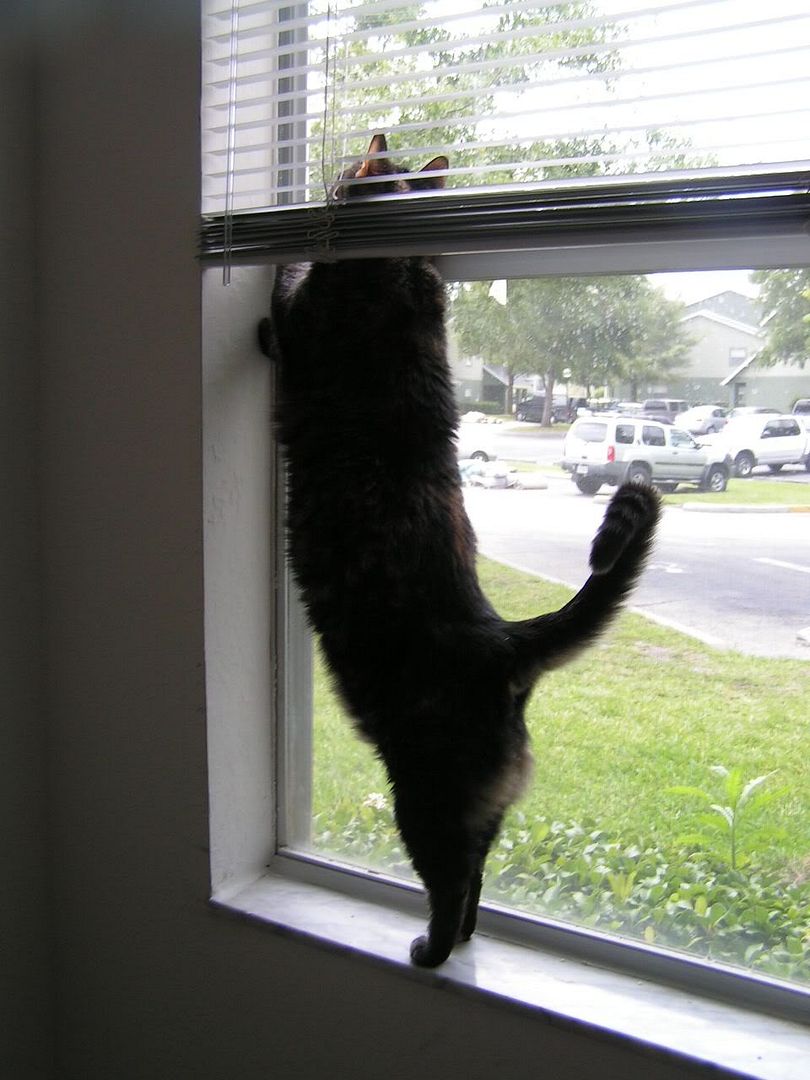 Waiting for the next culprit to appear...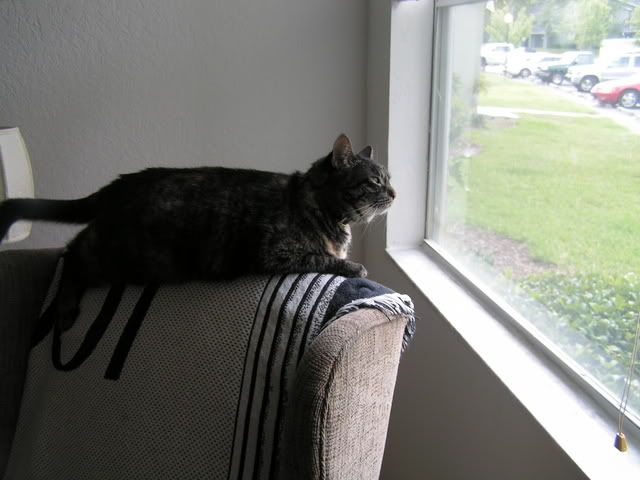 As night came Waffle felt the need to take her mind off of her upcoming party (she was beginning to get impatient). Waffle baby turned her attention to attacking mommy's dangerous and otherwise deadly hair ties!!!!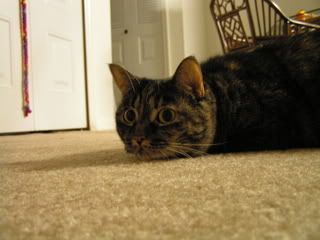 "MOOOOOOOM! Where's Brendan?!?! I want my party now!!!!"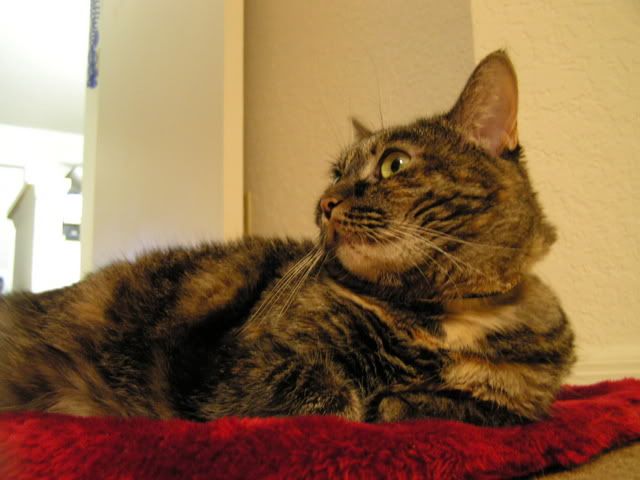 Finally at 10:30 Brendan got to my place and Waffle's "cake" (wet food with 3 treats to act as candles) came out. This was Waffle's FIRST time EVER eating wet food and let me tell you, she did NOT know what to make of it!!

"Do I eat this stuff mom?"



This pic CRACKED ME UP!

"Ooooooh that smells lip smacking GOOD!"



After a few minutes of sniffing it and attempting to bury it, Waffle finally went in for the kill.
"CHOMP CHOMP WOW! This stuff is INCREDIBLE!!"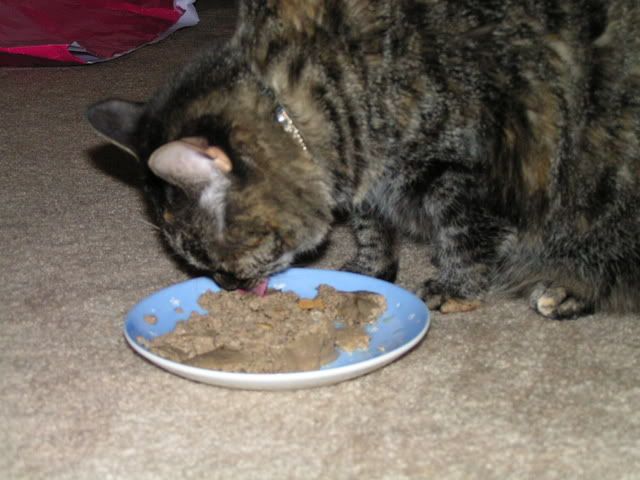 Playing with one of her new catnip filled toy mice!
"Let me at him!!!!"



And lastly...relaxing like her normal, lady-like self!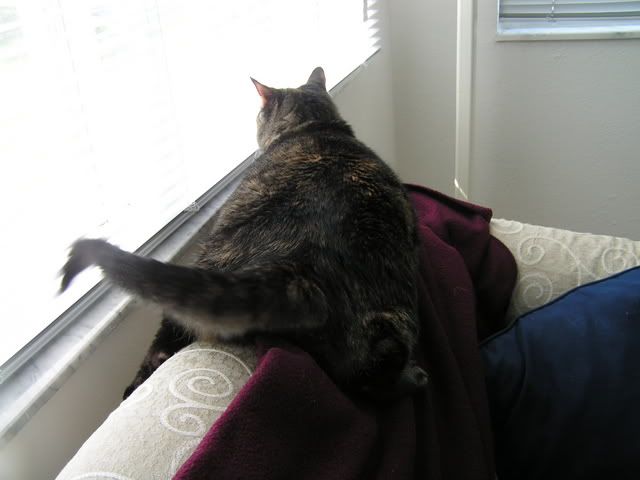 Waffle had a very nice, low key birthday! Thanks again everyone for all of the birthday wishes in her birthday thread!!!