Hi! Been looking for a good cat forum, and I think this one fits the bill! I'm a recently graduated college student who has always wanted an indoor kitty, but my parents never allowed it, and then dorms and expensive apartment pet deposits got in the way. Now, though, I'm hopefully moving into a house soon, and I am glad to be welcoming one, hopefully two, new members to my family in a month or two.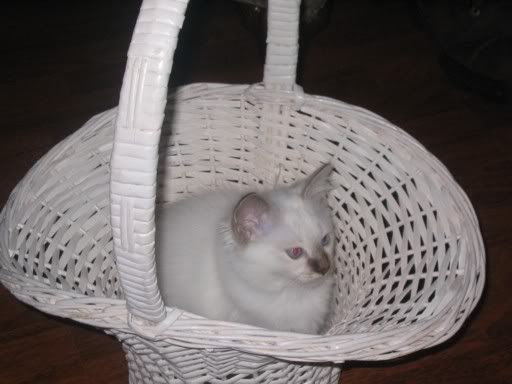 This is Chaynal the Cougar, or Chay for short. He's a 10 week old chocolate lynx point Birman. He's the biggest kitten his breeders have ever produced, I think they said 4 oz at birth and 10 oz now.
Chay the mighty hunter, attacking the feather!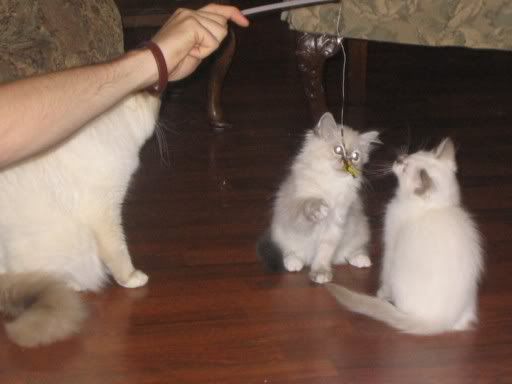 Chay is on the right, fellow kitten Contessa in the middle, and the bigger kitty on the left is Billy the Kid, or Billy for short. He's a 1 year old lilac point Birman who was supposed to a show kitty until the buyer backed out. So Chay's breeder offered to let me take Billy as well, and lowered the price to let me get both of them at Chay's original price. I find out this weekend if Billy will find another home, or if he'll accompy Chay with me. I'm hoping for two Birbabies of my own soon! I'm excited to meet you all, and I hope that Chay, Billy and I make a lot of new friends soon!