Just snapped some pics for my mom this morning of the work we've done in the back yard, so I thought I'd share them with you. I also took a little movie of our pond Jerry built me, so if anyone would like to see it, just let me know.
The deck right outside of our back door. Just some shots of some of my flowers. I bought the birdhouse in the middle with the sunflowers in Amish country last Saturday.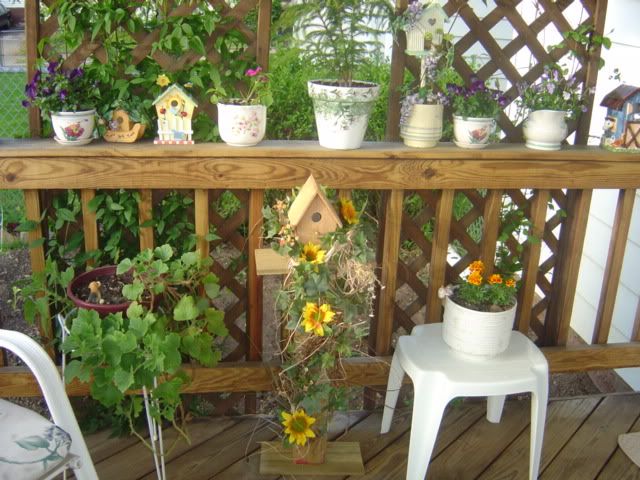 I just love violas.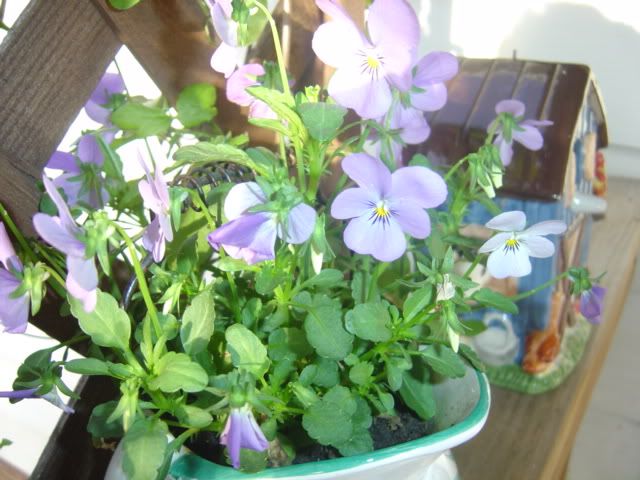 One of my geranium plants. This flower is red and white. Very pretty!
a shot of the pond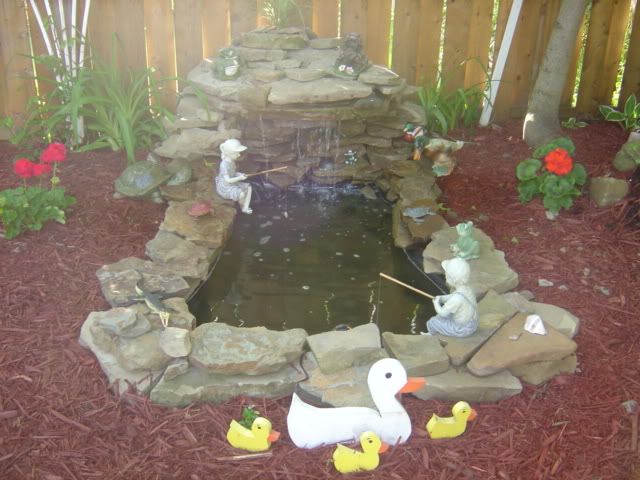 The one corner of our back yard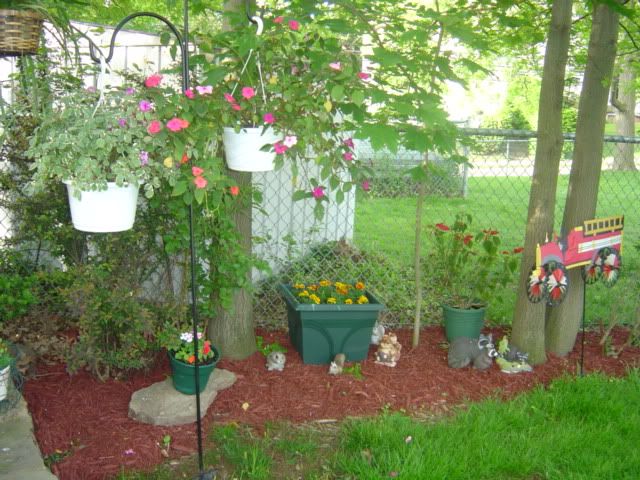 bigger pic of the flower garden in back with pond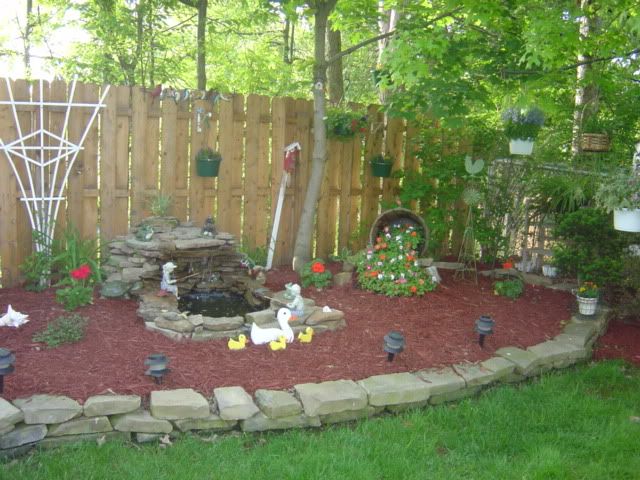 rhoderdendrun bush my girlfriend Lorraine gave me this spring.