I used to volunteer for a rescue organization, but quit due to stress the owner was causing me. I recently started going back once or twice a week, and fostering kittens for them. I get a call up this afternoon and it was the centre, needing me to help out for half an hour because some cats were coming in. I got there to find a man standing there with a box that had been duct taped all over.
Anyway, he said 3 of the 5 cats that were in the box excaped when he was putting it in the car, and we leant him our live trap to hopefully catch them. He had gone away camping for the long weekend here in Canada and came back this morning to find a box with 5 adult cats on his doorstep. Now this box was waaaaay to small to fit 5 cats in it for one thing, and had no holes for them to breath, whoever dropped them off their had taped everything up.
Heres some pics.
Of the box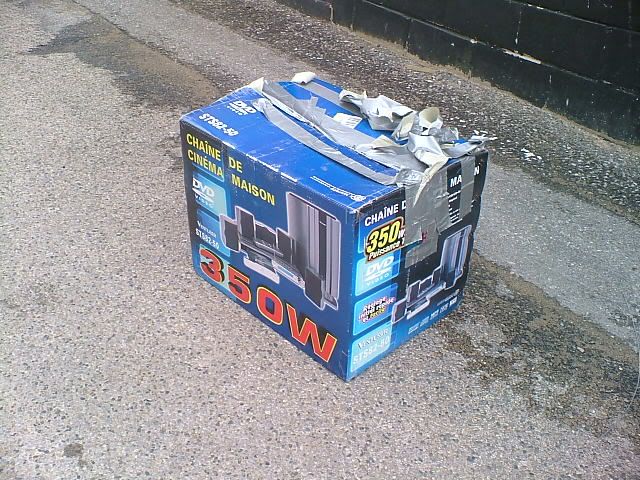 another shot of the box, mind my foot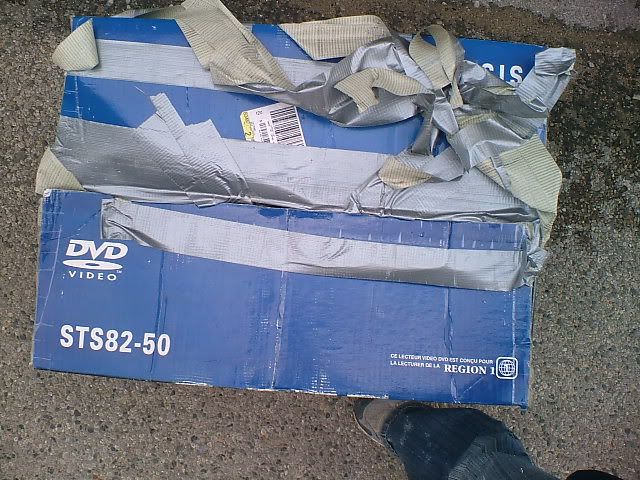 heres one of the two cats he was able to keep n the box, Bess we named her, she is either pregnant or has given birth recently.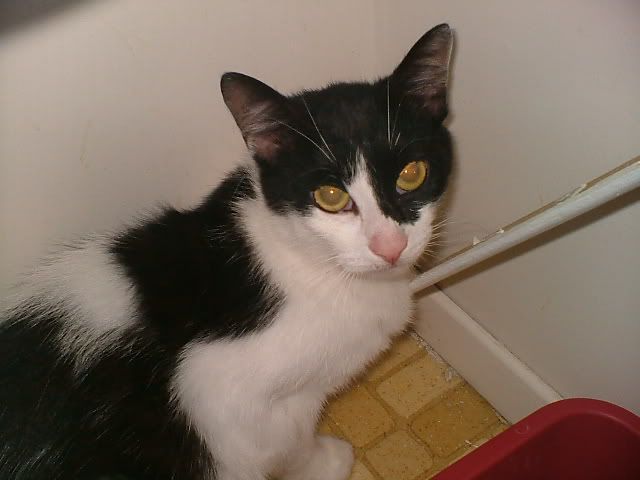 This is Camilla, she is definatly pregnant, I could feel at least one baby in there, when they go to the vets, they will know more than I do. She is also deaf.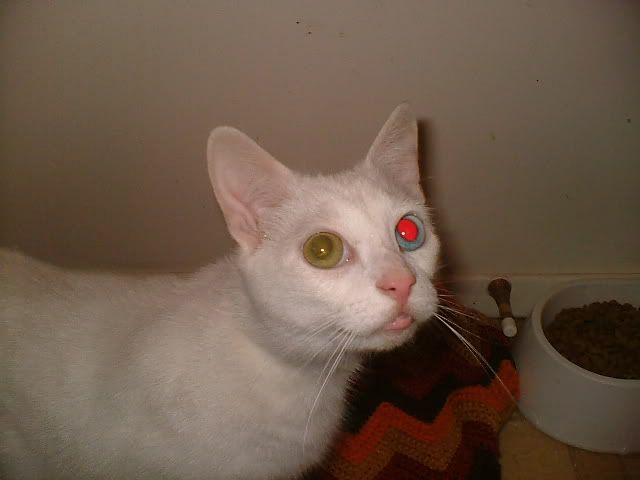 how can people do this to poor helpless kitties?