Hello,
Here are the newest foster babies.
This little gal does not have a name yet. Please help me find a good name. She is between 4 and 5 weeks old and only weighs 12 oz. She is very sick and may not pull through but I think if we give her a good strong female name that she'll have to live up to the name and live a long and happy life.
So far I know she is a fighter and a survivor. She is tiny but loud. She is very affectionate. She is a real gem. You should hear her purr.
Picture 1 of the little girl: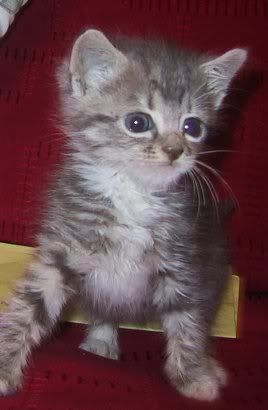 Picture 2 of the little girl:
This is Bandit - he is between 4 and 5 weeks old but only 14 oz in weight. Behaviorally he is the younger of the two. He is not out of the woods either but is the healthier of the two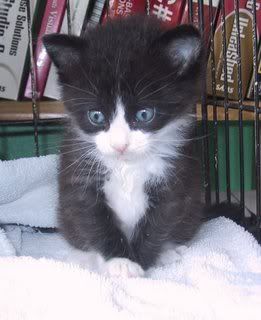 Watch here for updates on their condition
Sick Foster Babies