some new pix of my sweet girls!
Java first... they got a new toy, a big foam shoe - she likes it!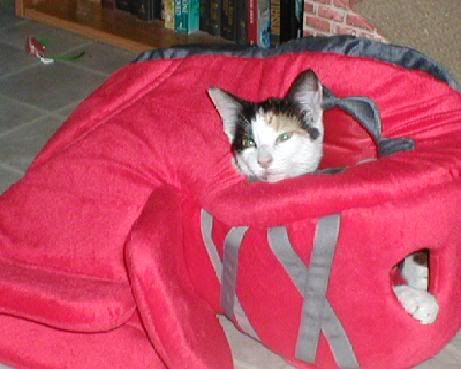 sleeping with big sister Cable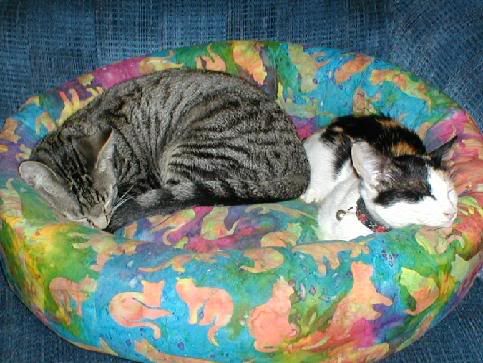 playing with the crinkle mouse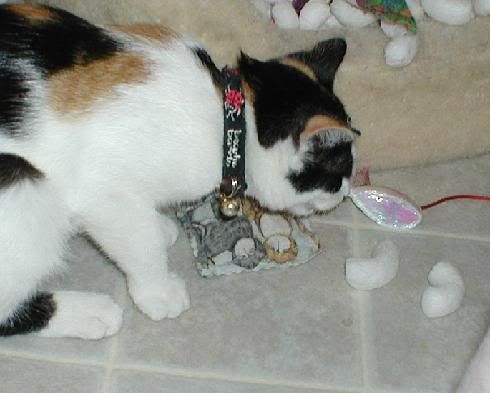 chicken Java! Pixel looks on...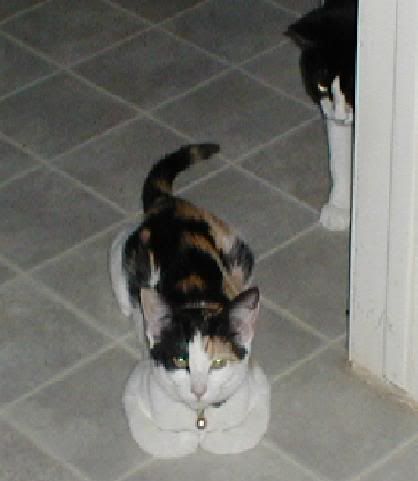 Java sitting pretty!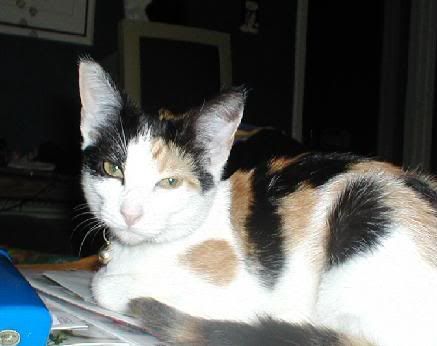 Pixel washing her sister...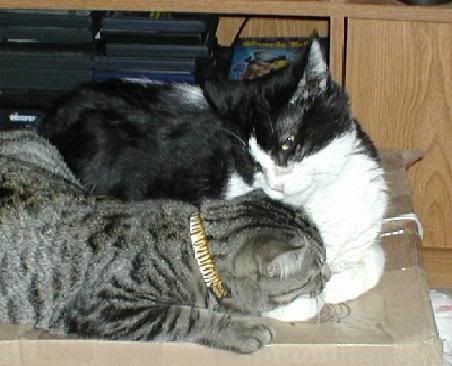 Pixel posing for the camera!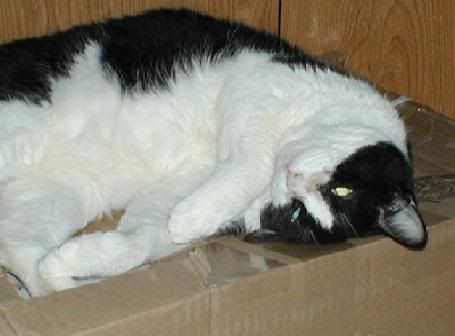 Pixel loves Da Bird!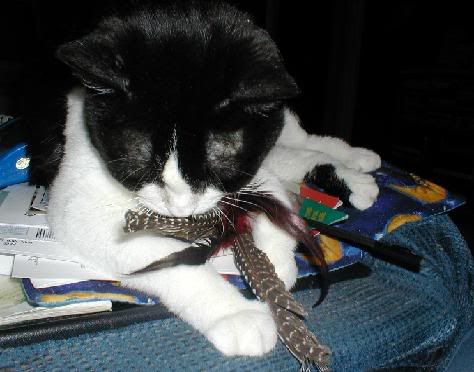 REALLY loves it!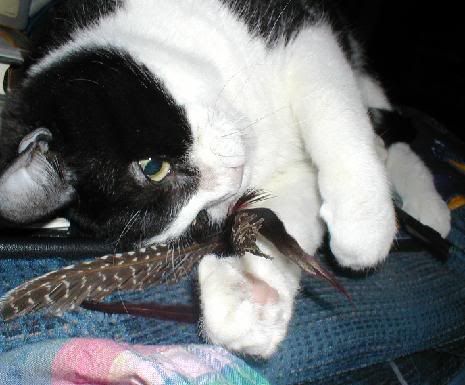 Cable loves Da Bird, too!


And she poses like Pixel on the box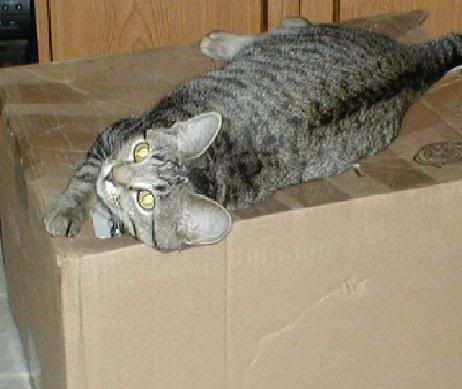 that's all for now!