Quote:
Originally Posted by ugaimes
These are such great shots! Kelly, I LOVE the pics of Sui- she is such a cute baby (and I love Oscar's grey coloring!)
Here are mine....all they ever do is playfight....of course, I'm not complaining
Ah, let the fight begin....
Aren't I cute with my little sister pegged down underneath me??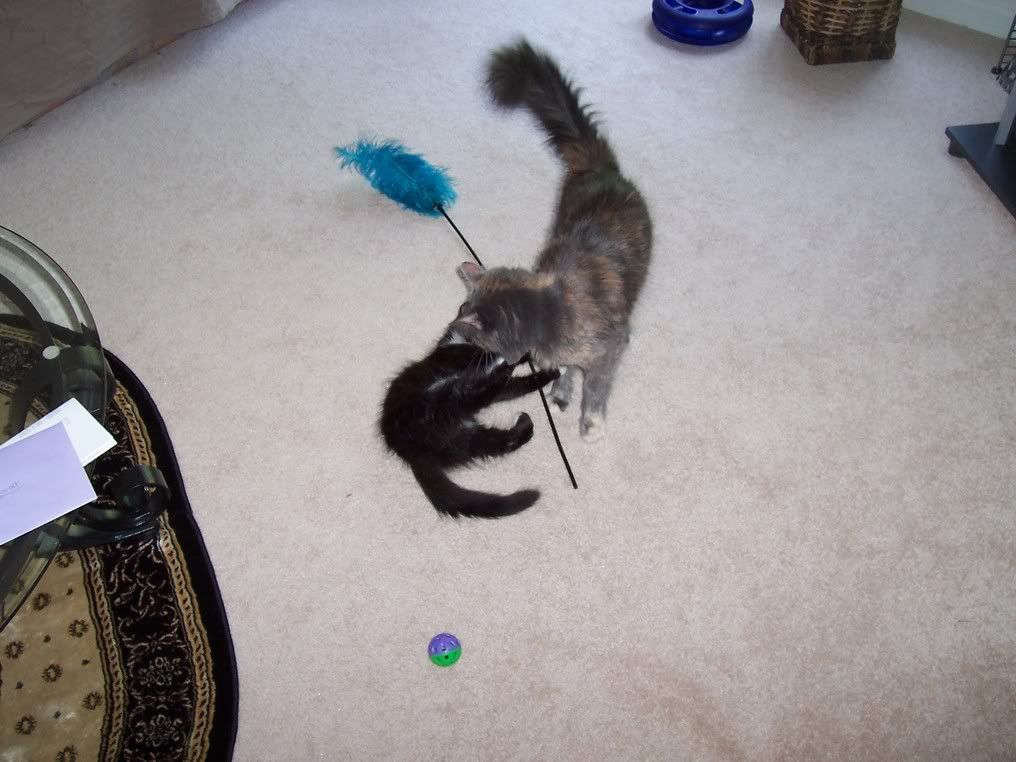 Amy, Eponine and Cosette are just TOO precious. I'd love to see them play fighting with their big ole floofy tails whippin' around everywhere
I'll bet pretty soon Cosette will be getting the best of Eppie every time. She's a feisty one!